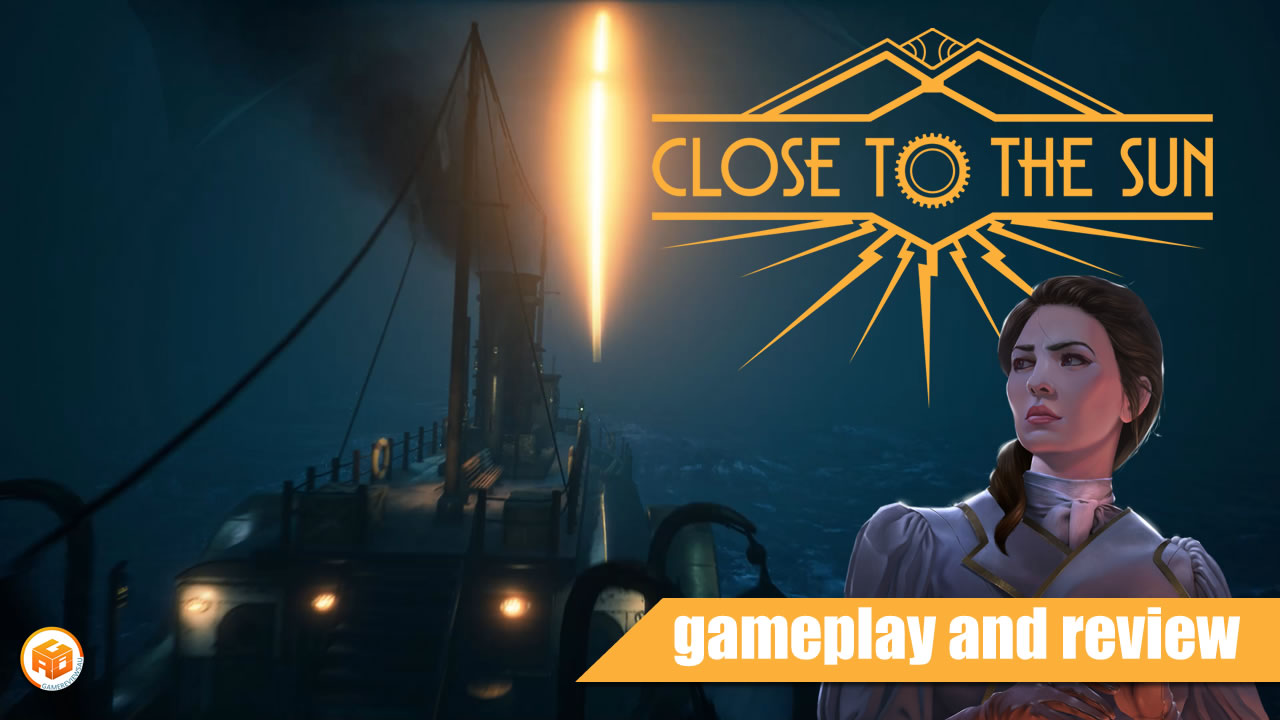 We have been looking forward to Close to the Sun for quite a while now. Often when there's a game we've been craving to play, it always ends up disappointing because our expectations are too high! This time… we were definitely impressed. Find out more in our Close to the Sun Gameplay and Review video below.

Platform Used For Close to the Sun Gameplay and Review: Metabox Prime P650RP-G, NVIDIA GeForce GTX 1060 6GB GDDR5 VRAM with G-Sync, Intel Core i7-6700HQ Processor (6M Cache up to 3.50 GHz), 16GB DDR4 2133MHZ (1 x 16GB)
Developer: Storm in a Teacup
Genre: Adventure, Survival, Exploration
Rating:

Close to the Sun Gameplay and Review on YouTube
Being compared a lot to Bioshock, I really wanted to get in deep and see if the comparisons are only skin-deep, or if there's more inspiration laying there. In my honest opinion, Bioshock and Close to the Sun are completely different games. They're both dark and set in a watery environment, but that's as far as the similarities go.
Close to the Sun carries a deep and compelling narrative and mixes it with beautiful graphics, AAA quality voice-acting, intense enemy encounters and twists that'll have you tearing up and swearing at your computer screen.
Make sure you check out our Close to the Sun gameplay and review video above and if you like it, go on and check out the game via the links at the top of this page!
Also, please like, share and subscribe to our YouTube channel.
Close to the Sun Score

5 stars – all-round amazing game, graphics, gameplay, story and fear


Pluses:
Astoundingly beautiful graphics and effects
Good-paced gameplay with minimal backtracking
Compelling story that'll make you want to know more, more, MORE!
Intense enemy encounters that'll leave you breathless

Minuses:
Leaping over obstacles can be tricksy at times