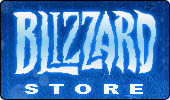 Get back into the Necromancer class with Diablo 3's latest update. We got our hands on a copy and tested out the Necromancer in all it's deathly glory. Check out our Diablo 3 Necromancer gameplay video below!

Platform Used For Diablo 3 Necromancer Gameplay: Metabox Prime P650RP-G, NVIDIA GeForce GTX 1060 6GB GDDR5 VRAM with G-Sync, Intel Core i7-6700HQ Processor (6M Cache up to 3.50 GHz), 16GB DDR4 2133MHZ (1 x 16GB)
Developer: Blizzard
Genre: RPG, Adventure
Recommended If You Like: Any Diablo Game
Price: $19.99USD
Diablo 3 Necromancer Gameplay on YouTube
Remember playing Diablo 2 and witnessing the sheer awesomeness that was the Necromancer? Well the Necro class is back and better than ever! Packed full of familiar skills and spells and a couple of news ones, as well as a female variant, Diablo 3 just got that much more exciting!
Explode corpses like a boss, shoot spikes from the ground into the soles of your enemies (see what I did there?), raise the dead to fight for you, blast waves of death from your very being and a deadly amount more.
Make sure you check out our Diablo 3 Necromancer gameplay video above and if you like it, go on and check out the game on Battle.Net via the link at the top of this page!
Also, please like, share and subscribe to our YouTube channel.