Drones are incredibly handy machines to own, however these days it's a requisite that you have a drone-license if you wish to fly one around places other than your backyard. But why stop at your backyard? There's so much more world out there to explore with a drone! Well, thanks to Sysreb Games, you can pilot your very own virtual drone around island landscapes filled with rocky mountains, treacherous sea-waters and palm trees galore! The best part is, Amazing Drones is completely free to download and play! Read more in our Amazing Drones review below!

Platform Used For Amazing Drones Review: Samsung S7 Edge
Developer: Sysreb Games
Genre: Flight simulator
Price: Free to play
Rating:


If you've ever enjoyed flight-simulator games, you'll know the joys and adrenaline rushes that accompany piloting a flying vehicle. And one of the best ways to enjoy the power and speed of flying through the air is by challenging your handling and landing skills.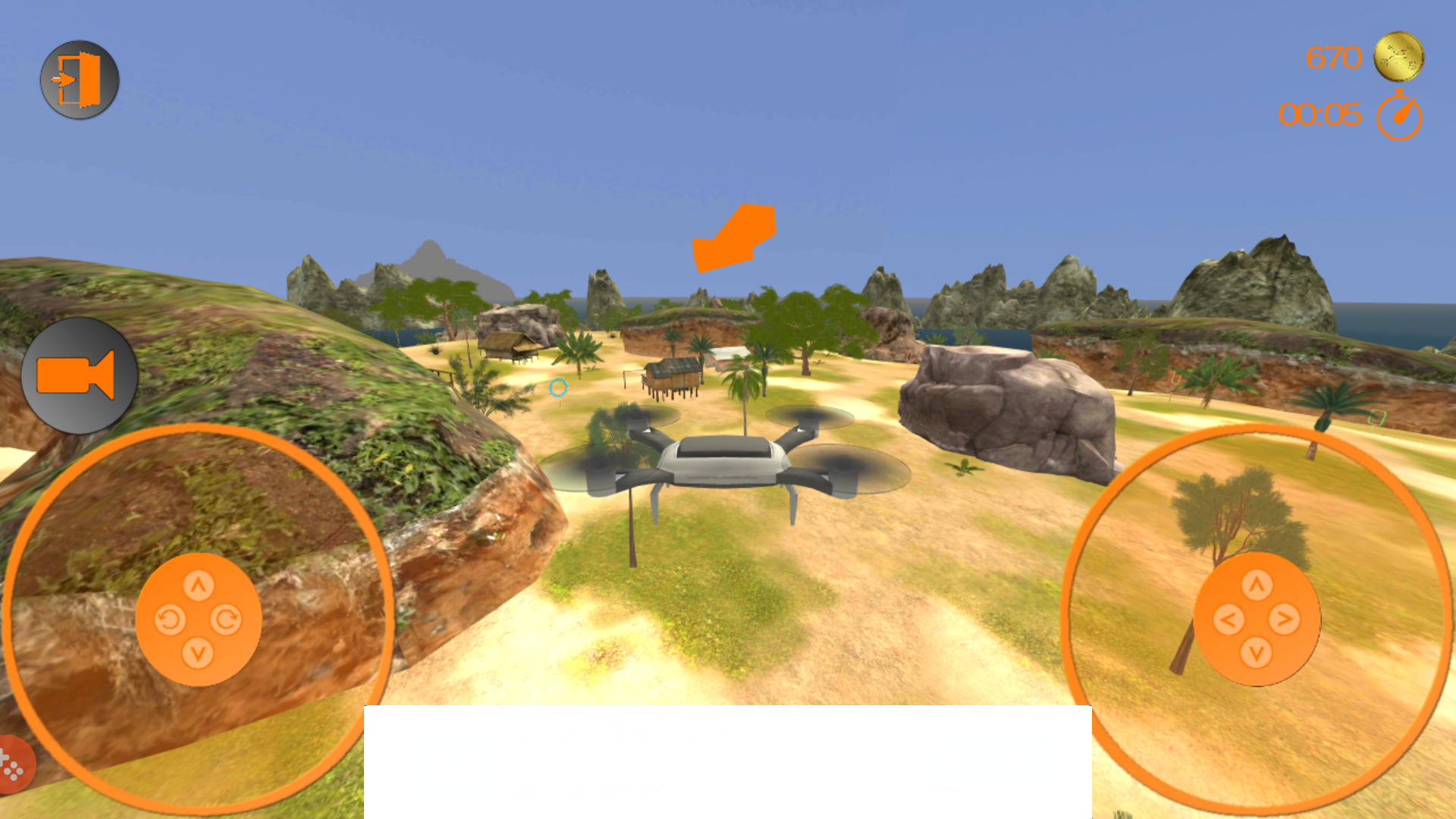 Amazing Drones starts the action of the game on a beautiful tropical island. The island is completely deserted save for a few shacks and myriad palm trees. Being the perfect place to let loose and fly to your heart's content, this island is the foundation of the two available game modes: Checkpoint and Landing Mode.
In Checkpoint Mode, you need to get a good hold of your wits and put your dexterity to the test as you maneuver your drone through colourful rings. As you pass through each ring, you need to follow the direction the arrow is pointing to find the next checkpoint. The aim of the game is to make it through every checkpoint in the fastest time possible without crashing into any of the surrounding environmental obstacles.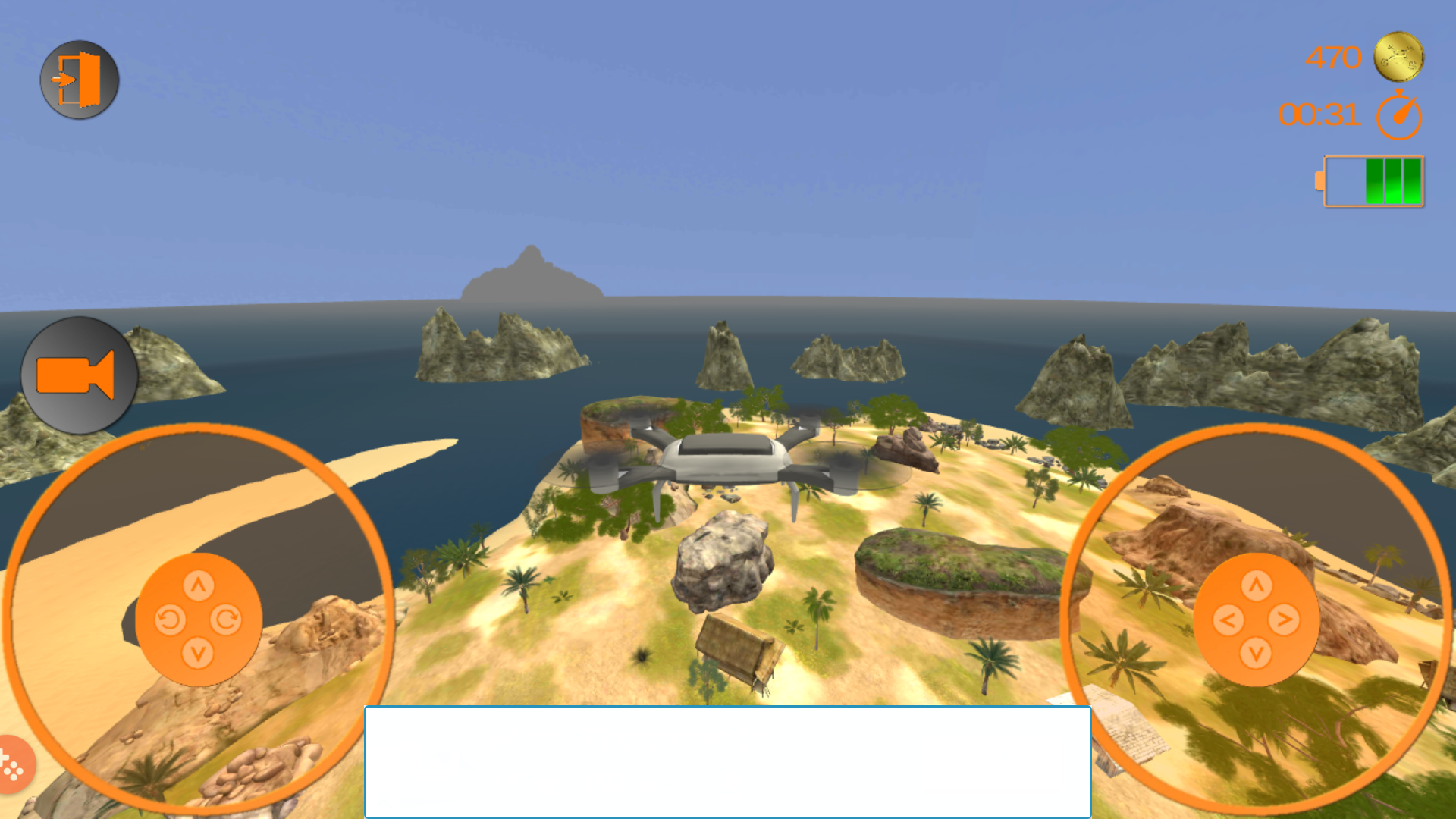 Landing Mode is a bit more challenging as you need to find a hidden landing zone and successfully land your drone on it before the drone's battery runs out; think of it as a type of time-trial mode.
Conquering each level in each game mode, and doing so in a good time, will reward you with gold coins. These coins can be used to purchase new and more powerful drones to pilot. Each drone has it's own stats such as acceleration, speed, altitude and battery. The higher the stats of a drone, the more of an asset it will become when attempting to tackle a level in a short amount of time.
The controls provided to pilot your drone are very simple to understand but require a good deal of practice to master. On the left hand side there is a virtual joystick which controls the altitude and rotation of your drone. The right hand side controls moving forward, backward or side to side as well as the speed at which you move. Slower drones can be quite easy to navigate around the checkpoint levels but when you gain control of a super-speedy drone, you'll start to feel out of control.
Aesthetic Charm
Amazing Drones has some really beautiful indie-style graphics that help pull you in to the tropical island environment. The textures are lovingly crafted and the overall layout of the island provides an extra edge to the difficulty when trying to spot a deliberately hidden landing zone.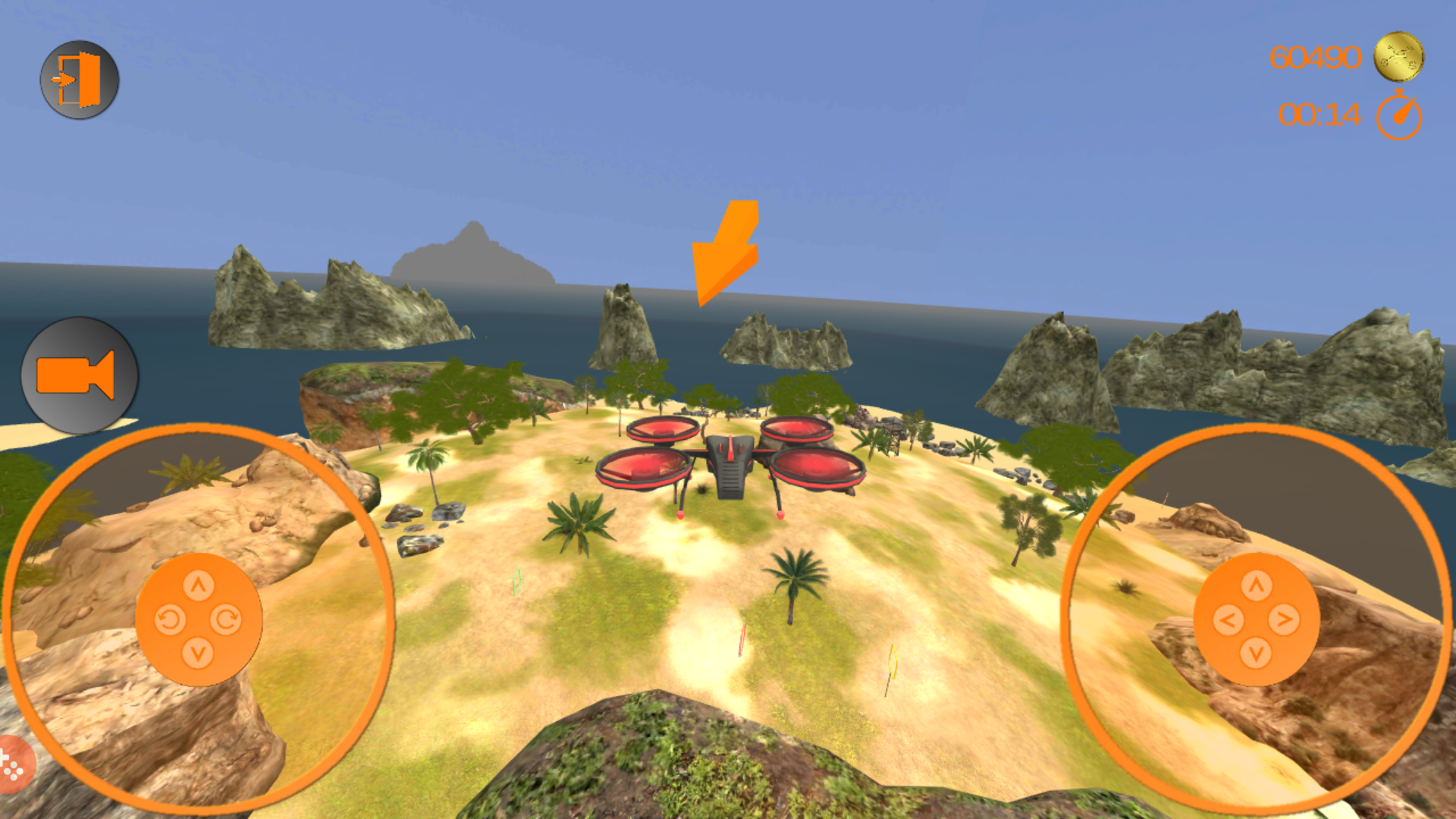 Final Thoughts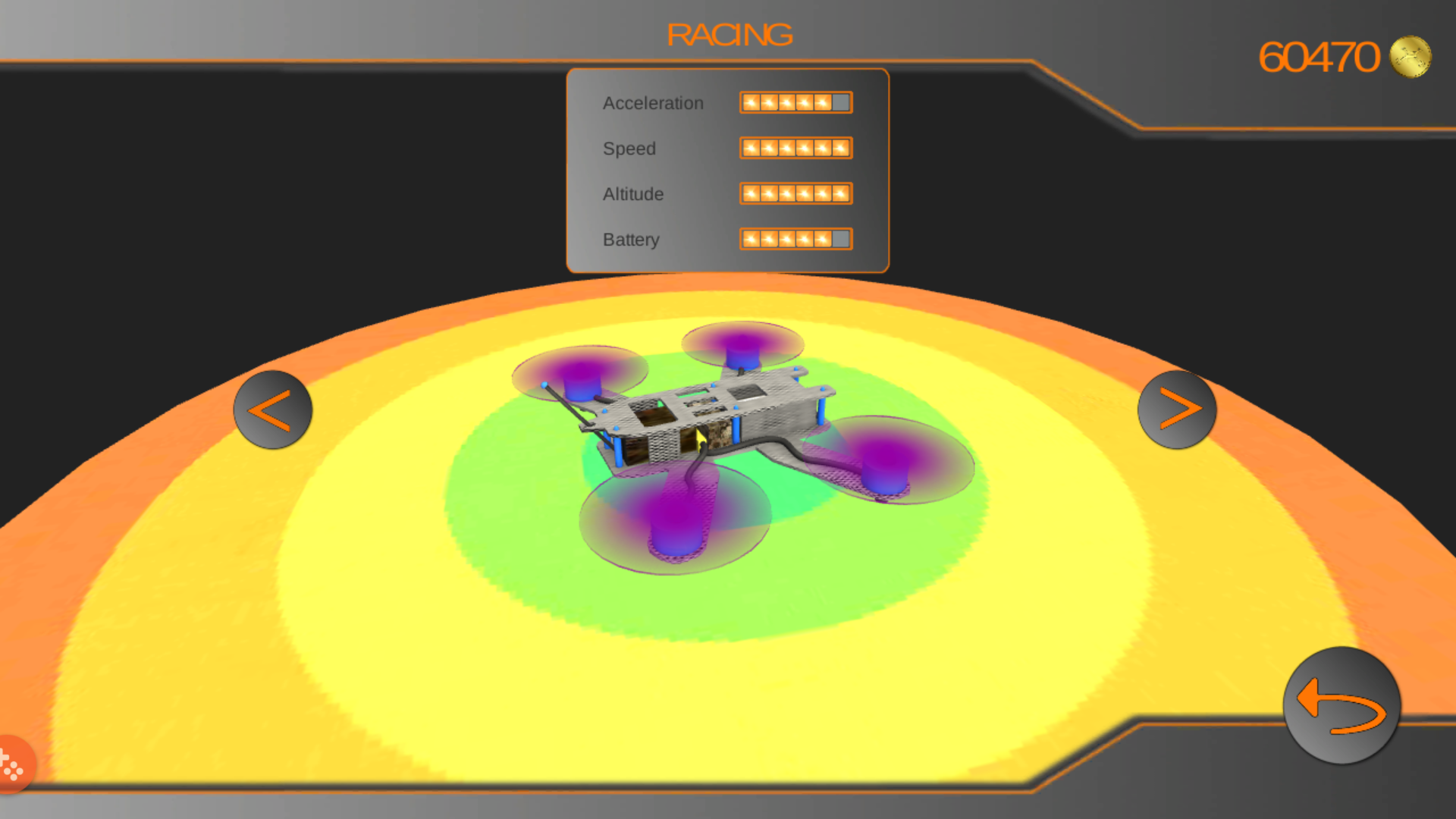 All in all Amazing Drones is quite an amazing little drone flight-simulator. It tests your reflexes, provides an easy-on-the-eyes area to fly around and has the potential to provide hours and hours of gameplay.
Amazing Drones is available completely free from the Google Play store and doesn't force any sort of microtransaction on you. However be prepared to see some ads; an indie dev's gotta support themselves some way or another!
Amazing Drones Review Score

4 stars – a well-designed, simplistic and challenging drone flight-simulator


Pluses:
Beautifully designed environments to fly around
Challenging levels and game modes
A wide range of drones to unlock

Minuses:
Drones with high speeds are rather difficult to control