Did you hear about Blackguards Definitive Edition coming to PS4 and XboxOne? Kalypso Media have recently released news that the Definitive Edition of Daedalic Entertainment's turn-based tactical RPG, Blackguards will be coming to PlayStation 4 and Xbox One in Summer! Australian Summer that is… well let's just say mid 2016.
The Definitive Edition provides an exhilarating adventure in a dark fantasy tale of murder and revenge, filled with dark intrigue and challenging strategic combat.
To sweeten the deal even more, the "Untold Legends" DLC containing new weapons, battle maps and quests will be included in the Definitive Edition.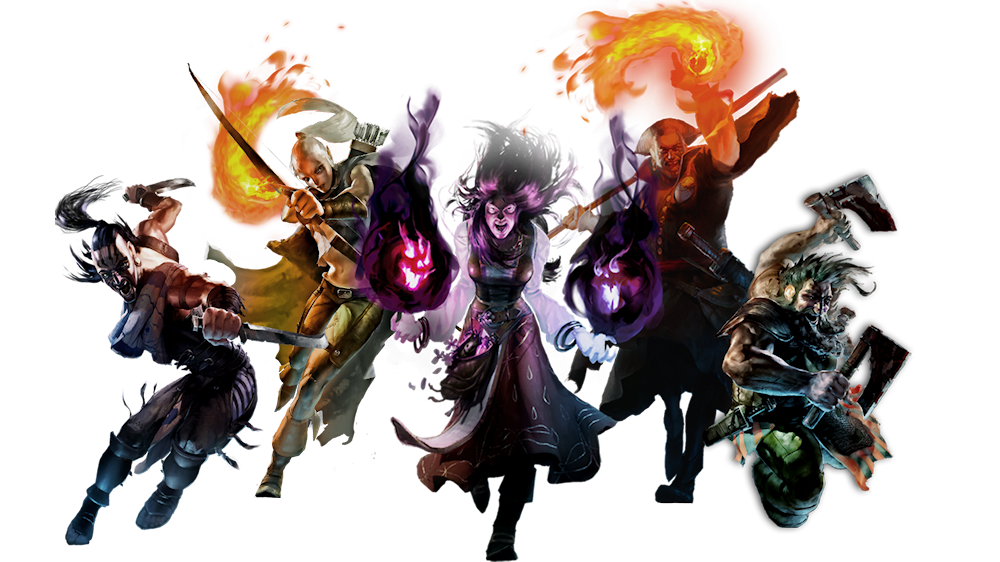 What Is Blackguards?
In Blackguards you play as an outlaw who has been falsely accused of murder. Travelling to Ascania which is home to dastardly slave traders and devious poisoners, you seek revenge on the ones who betrayed you.
But you are not alone. Along the way you are accompanied by a group of shady adventurers, all of whom have questionable motives and even more questionable pasts.
Dark intrigue and bloodthirsty head hunters aside, the worst of your worries are still to come. Ascania falls to the shadow of the Nameless God. From here on out, only unfathomable challenge await.
How Does Blackguards Play?
Blackguards – Definitive Edition is a tactical turn-based role playing game situated in a dark and harsh fantasy world. The only hope for saviour lies at the feet of outsiders and criminals. You won't be able to go through Blackguards – Definitive Edition without sullying your hands with blood.
Choose to play as a warrior, mage or hunter and create your ideal character. Make use of a wide selection of skills and spells to stand your ground against enemies. Partake in a story filled with intrigue, betrayal and unspeakable twists during the testing campaign. You'll come to be asking the question, who can you trust if you don't even trust yourself?
Blackguards – Definitive Edition Features
More than 180 unique Battle Maps that are all strategically demanding with heaps of challenges. Armed with forty special skills and over ninety spells, choose your own way to dominate the battlefield.
Turn-based strategy meets RPG with a complex combat system filled with tactical and immersive battles that each have interactive objects and traps.
Your companions are made up of criminals, murderers and addicts. But never you mind, you'll find a way to fit in with the seven playable and customisable characters.
A massive story filled with murder and treachery. Make decisions that will have impact massively on your group and the fate of the entire world.
With over sixty hours of play time, you'll always have something to do with countless main and side quests that provide variety and make sure you'll never get bored.
Beautiful exotic locations are scattered around the world of Aventuria. Discover them and be enchanted by the idyllic, hand-drawn scenery.
The Definitive Editions comes with the "Untold Legends" DLC which goes further into depth about the dark past of a Blackguards character and also includes new weapons, battle maps, quests and music.
Blackguards Definitive Edition Coming To PS4 and XboxOne
Blackguards – Definitive Edition including the "Untold Legends" DLC will arrive for PlayStation 4 and Xbox One mid 2016.