Releasing their second game since Solarix, we're very pleased to publish Pulsetense Games' De-void announcement! We can look forward to seeing what looks to be yet another amazing game by Pulsetense Games in August 2016.
*Update* Pulsetense Games have released a gameplay trailer along with their De-void announcement. Please see the video below.
De-void follows the science-fiction genre that Solarix also adopted. But this time the game is, as said by Pulsetense Games, a "meditative first-person adventure game". The main premise is to piece together information to unravel the mysterious circumstances behind the disappearance of a remote space colony crew.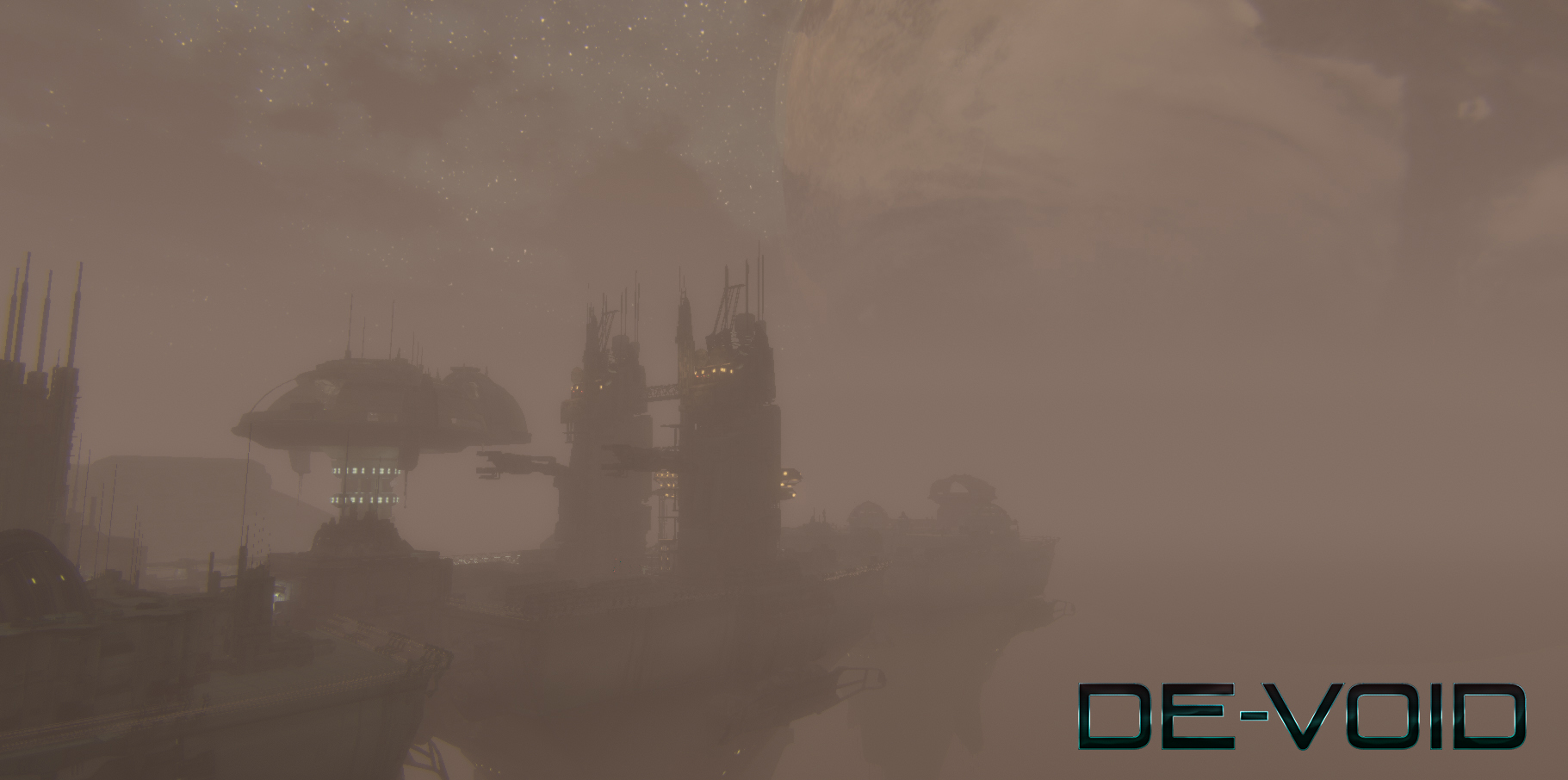 Taking control of a character known as Elizabeth, you acquire the help of a protocol unit called Wilco. As you explore and eventually find all the pieces required to put together the jigsaw, a confrontation with an ancient and impossibly vast presence becomes inevitable and unavoidable.
Watch the preview trailer accompanying the De-void announcement below.
De-void Features
First Person Adventure Game
A vast story-based exploration game set across highly detailed space stations, alien forests, deserts, colony settlements and military installations.
Decipher the crews video, audio and text logs to discover and uncover a multi-layered background story.
Investigate the world through the eyes of Wilco, an A.I cyborg, sent to help you uncover the mystery of the colony you are traversing.
Steam Achievements, Trading Cards and Controller support.
After experiencing such a thought-provoking and slightly depressing story in Solarix, I really can't wait to get into De-void and explore yet another breathtaking, desolate environment.