Head back to the planet Ancyra in a whole new adventure and explore places old and new from Pulsetense Games' previous game, Solarix. De-void will take you on a short journey through a deserted space station and planet de-void of life. Read our De-void review below to see what we thought!

Platform Used For De-void Review: Gigabyte P35, Intel i7-4720HQ 2.60GHz, 16GB Ram, GeForce GT 965M
Developer: Pulsetense Games
Genre: Adventure, Indie
Recommended If You Liked: Solarix, SOMA
Price: $7.99USD
Rating:

De-void, from the view of writer Ian Mccamant, is almost an anti-sequel to Pulsetense Games' previous game Solarix. It's part of the same story but at the same time is completely separate.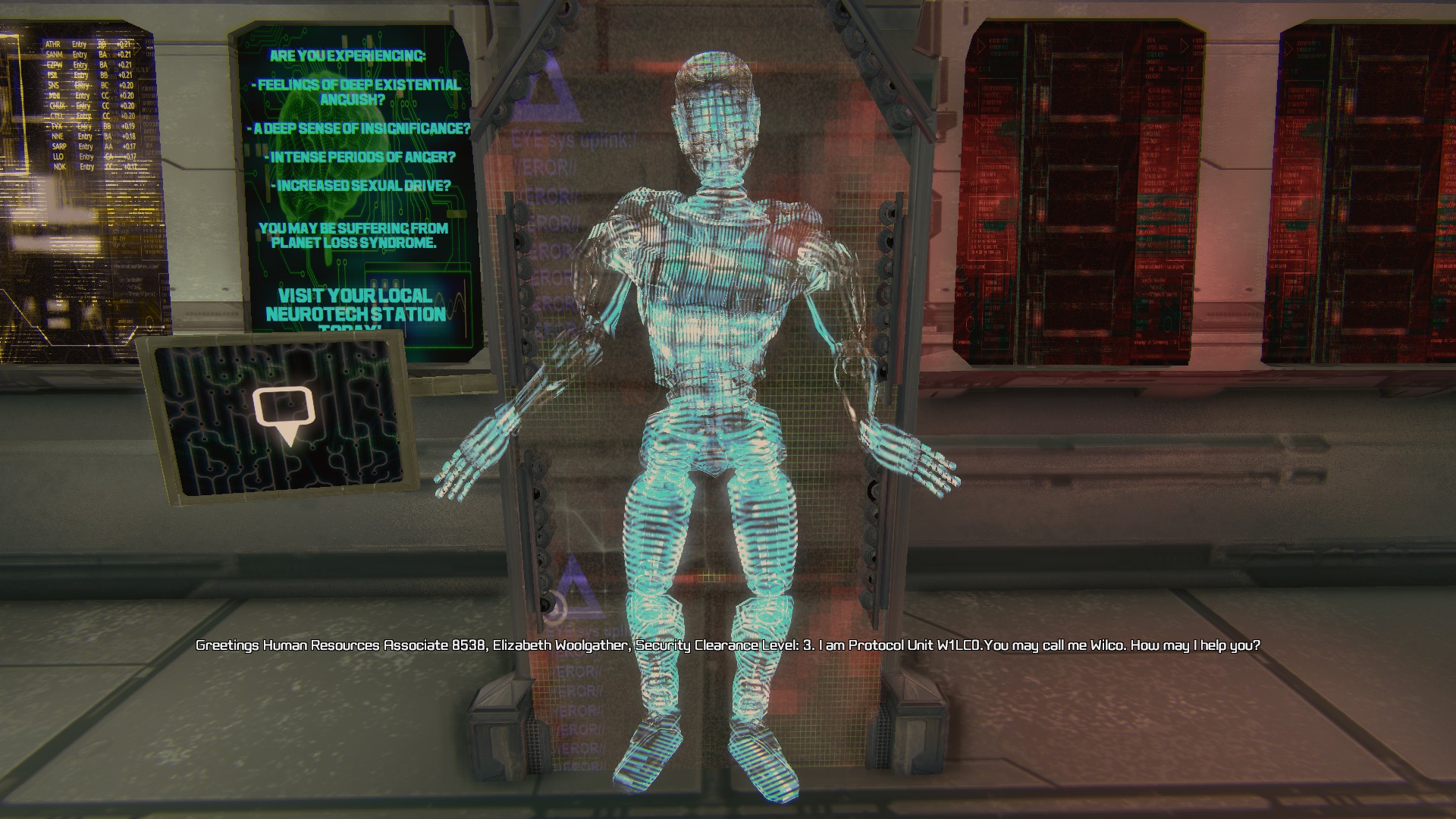 Some have labelled De-void as a "walking simulator", and I can see why. The land you traverse is extremely massive, just like Solarix. Thankfully the sheer expansiveness of the game makes sense and hasn't just been created that size to waste your time.
You start in the game as Human Resources Specialist, Elizabeth Woolgather. Elizabeth is dispatched by the "Corporation" to Planet Ancyra to investigate and make a report. With the help of a protocol unit called Wilco, Elizabeth investigates the silence of the crew and encounters anomalies in the form of memories of madness and conspiracy.
The story of De-void is mainly told via audio logs and emails that can be found around the space station and on Planet Ancyra. The more you read, the more you start to find out something is not right.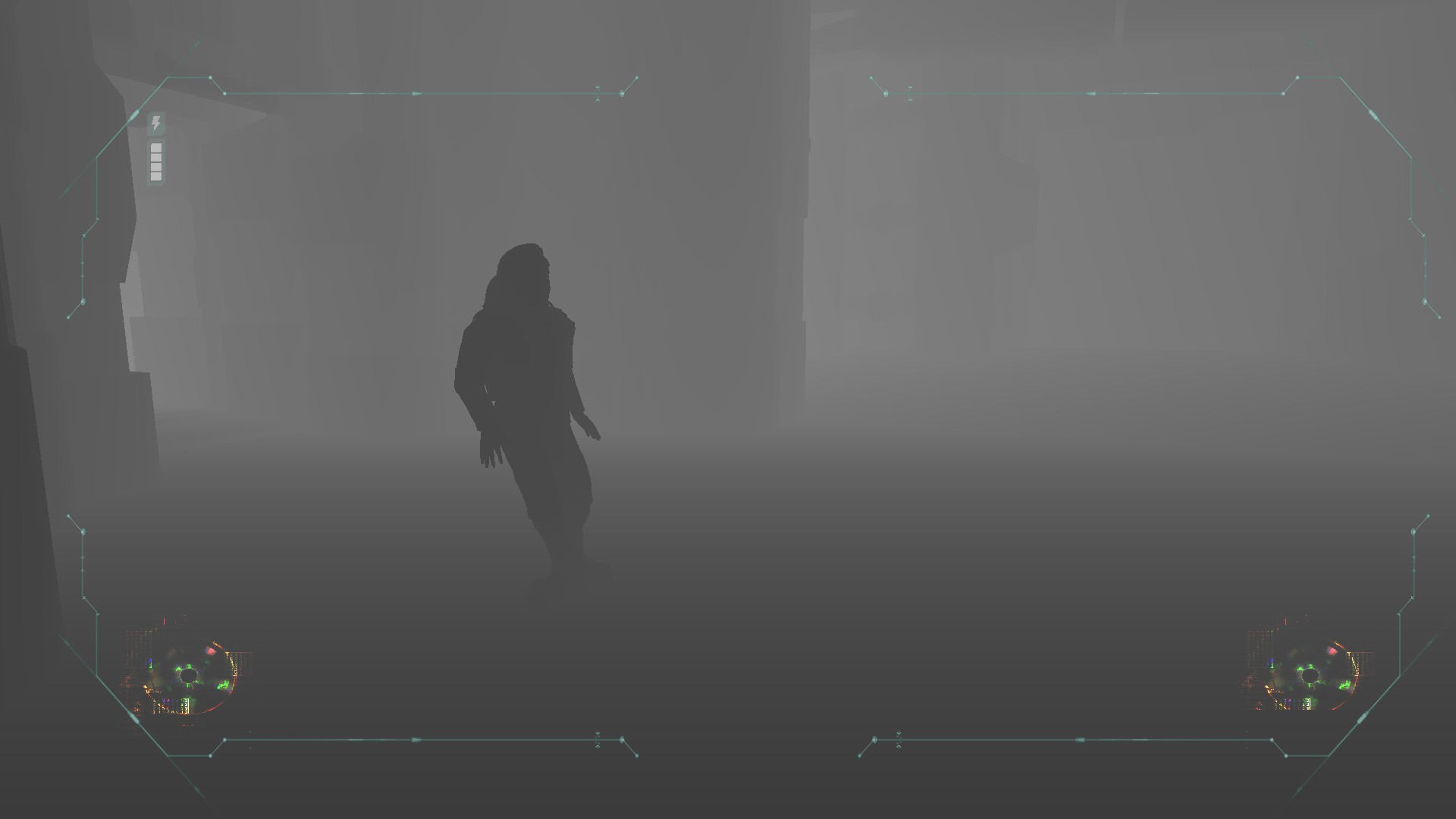 De-void really cannot be compared to Solarix, as it's a completely different story and doesn't directly touch upon anything that happened in Pulsetense Games' previous creation. Where Solarix combined a psychedelic storyline with nail-biting gameplay and combat, De-void removes the hostile element and leaves you with the story.
A lack of combat feels rather refreshing seeing as the majority of De-void is set in the same locations visited in Solarix. If I had to play through De-void with enemies, I feel the game would lose it's feeling. But at the same time, enemies would have drawn out the gameplay time quite a bit.
De-void only took around two hours to finish, and that's with exploring the vast desert and collecting all (I hope!) of the audio logs and emails. So it's quite short, but the developers have mentioned there may be more to come, possibly in the form of a sequel, expansion pack or DLC.
I feel people might find the story a little hard to grasp. Having it told mainly via audio logs and emails, everything feels a bit disjointed. And if you don't happen to find all of the audio logs/emails, you're going to really lose out on most of the experience.
Aesthetic Charm
Similar to Solarix, the graphics in De-void aren't top-notch amazing HD, but once you get immersed in the gameplay, that doesn't matter anymore. The sheer expansiveness of the scenery you can explore is enough to take your breath away. Especially when you're standing in the middle of the alien desert staring up at a mammoth structure that stretches up into the sky. And once again I found myself face to face with lots of ground vehicles I wish I could have driven around!
The background music in De-void is really well made and adds to the whole atmosphere of the journey. I found myself really appreciating all of the music when it would change over at different stages of the game.
Voice acting is once again really good! Each character conveys their personality quite well thanks to the voice acting, however there are the odd one or two audio logs that sound too obvious that someone is reading from a script.
Final Thoughts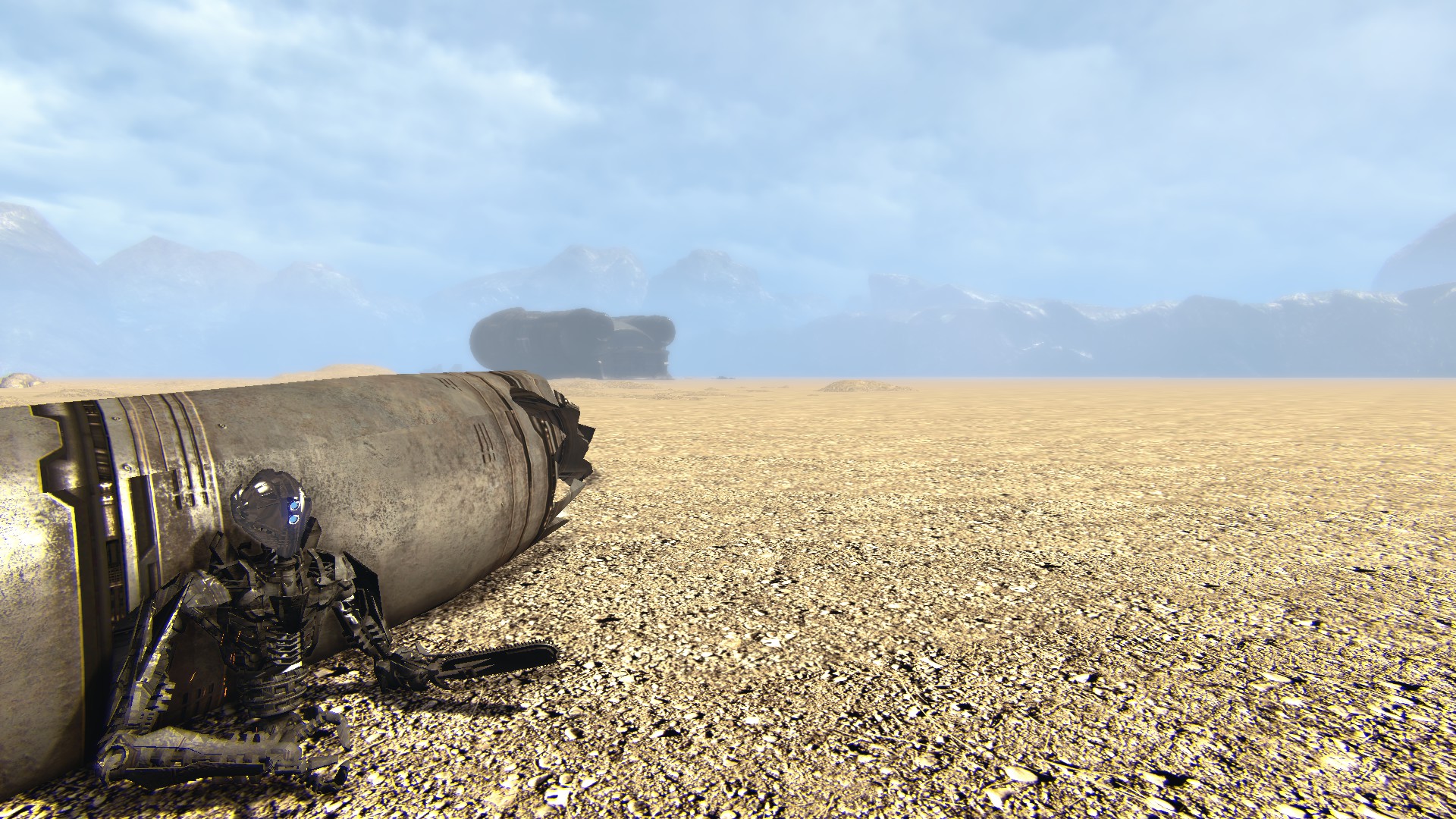 If you played through Solarix, De-void will feel nice to play through as you return to familiar environments and get to explore some new ones. However, if you've never played or even looked at videos of Solarix, you're going to be feeling a little confused as to what you've just played through.
With an ending that doesn't come close to that experienced in Solarix (sorry to keep comparing the two), it feels quite abrupt when the credits start rolling.
Overall I had a pretty good time re-exploring places I'd once visited in Solarix and really hope to see more coming in the future!
Score

3 stars – Intriguing new adventure, breathtaking scenery, but very short


Pluses:
Scenery is once again gorgeous and massive to explore
Very enjoyable voice acting
Highly intriguing story

Minuses:
Very short
Stops quite suddenly and leaves you thinking there should have been more (more might be added in the future as a sequel, expansion pack or DLC)
[schema type="review" url="http://store.steampowered.com/app/468570/" name="De-void on Steam" description="Head back to the planet Ancyra in a whole new adventure and explore places old and new from Pulsetense Games' previous game, Solarix. De-void will take you on a short journey through a deserted space station and planet de-void of life." rev_name="De-void Review" rev_body="Overall I had a pretty good time re-exploring places I'd once visited in Solarix and really hope to see more coming in the future!" author="GameReviews AU" pubdate="2016-09-13″ user_review="3″ min_review="1″ max_review="5″ ]