If you have piloted a drone via camera remote control, you'll probably understand the fun of bringing your flying friend down to Earth safely. Drone Lander provides a very realistic drone landing experience with plenty of places to fly around. Challenge yourself as you take to the skies in one of many drones and see how quickly you can safely land. Read our Drone Lander review below to find our more.

Platform Used For Drone Lander Review: LG G3
Developer: Sysreb
Genre: Simulation, Indie
Recommended If You Like: Flying drones
Price: Free with in-app-purchases
Rating: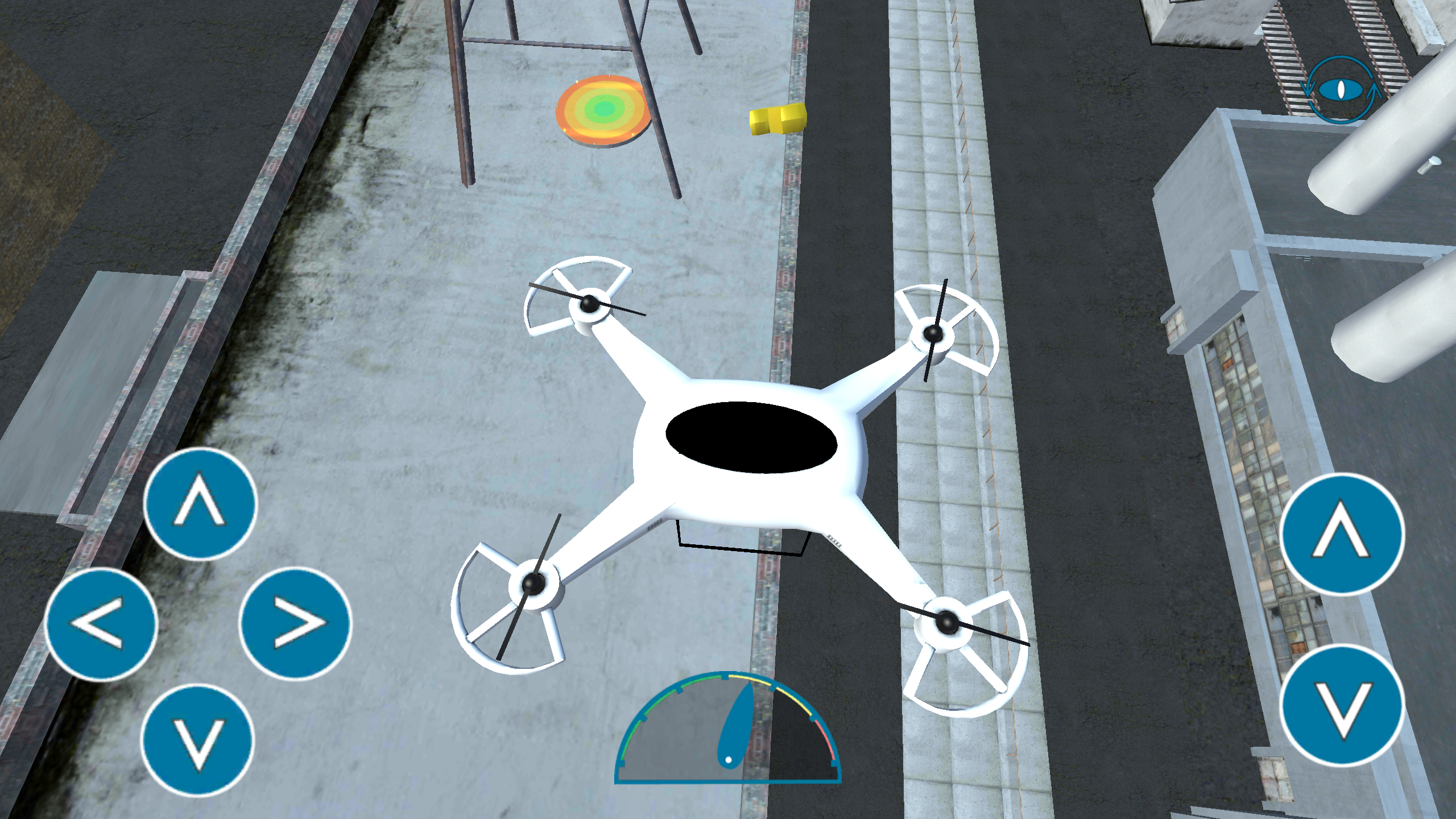 As I struggled to battle with wind, differing heights of buildings and obstacles that came in the form of metal bars, I concentrated as hard as I could to bring my drone safely to land. The designated landing zone looked fairly large to land on, should I be able to successfully navigate my drone underneath the water tank atop a multistorey building. I lined up my drone to fit between the supporting legs of the water tank and levelled off the drone's RPM to commence its descent. Carefully guiding the drone between the aforementioned legs was looking prosperous, when all of a sudden a small gust of wind blew my drone completely off course, smashing it into the legs of the water tank.
This was one of the most nail-biting experiences I've had in a simulation game, and I dared myself to try and try again until I ran out of stamina (in the game that is). Playing from a top-down view of the drone, in a completely 3D environment, you are challenged to do exactly what I have explained.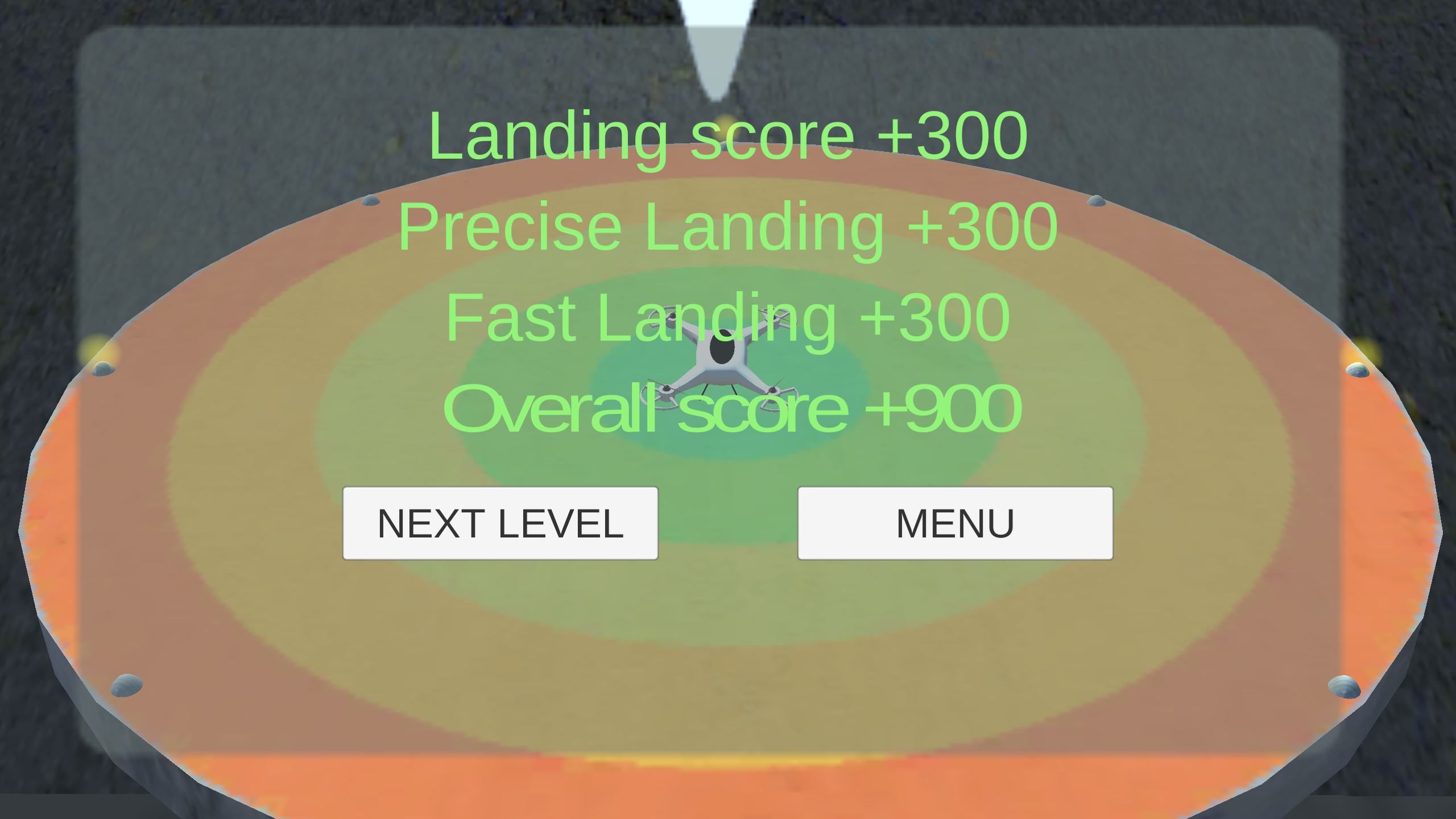 Each stage you play has multiple landing points scattered around. Each level in a stage has you trying to successfully guide your drone onto one of those landing points. Controls on the left side of the screen allow you to move forwards, backwards, left or right. Controls on the right change the RPM of your drone. A higher RPM will result in a higher altitude. With the help of an arrow at the top of your screen, you'll be able to guide your drone to the designated landing zone.
When aiming for a landing point, the closer you get to the middle, and the faster you safely land will award you with a better score. Come in to a landing point too fast and you'll crash. Misjudge your aim and you'll end up crashing into a wall or obstacle.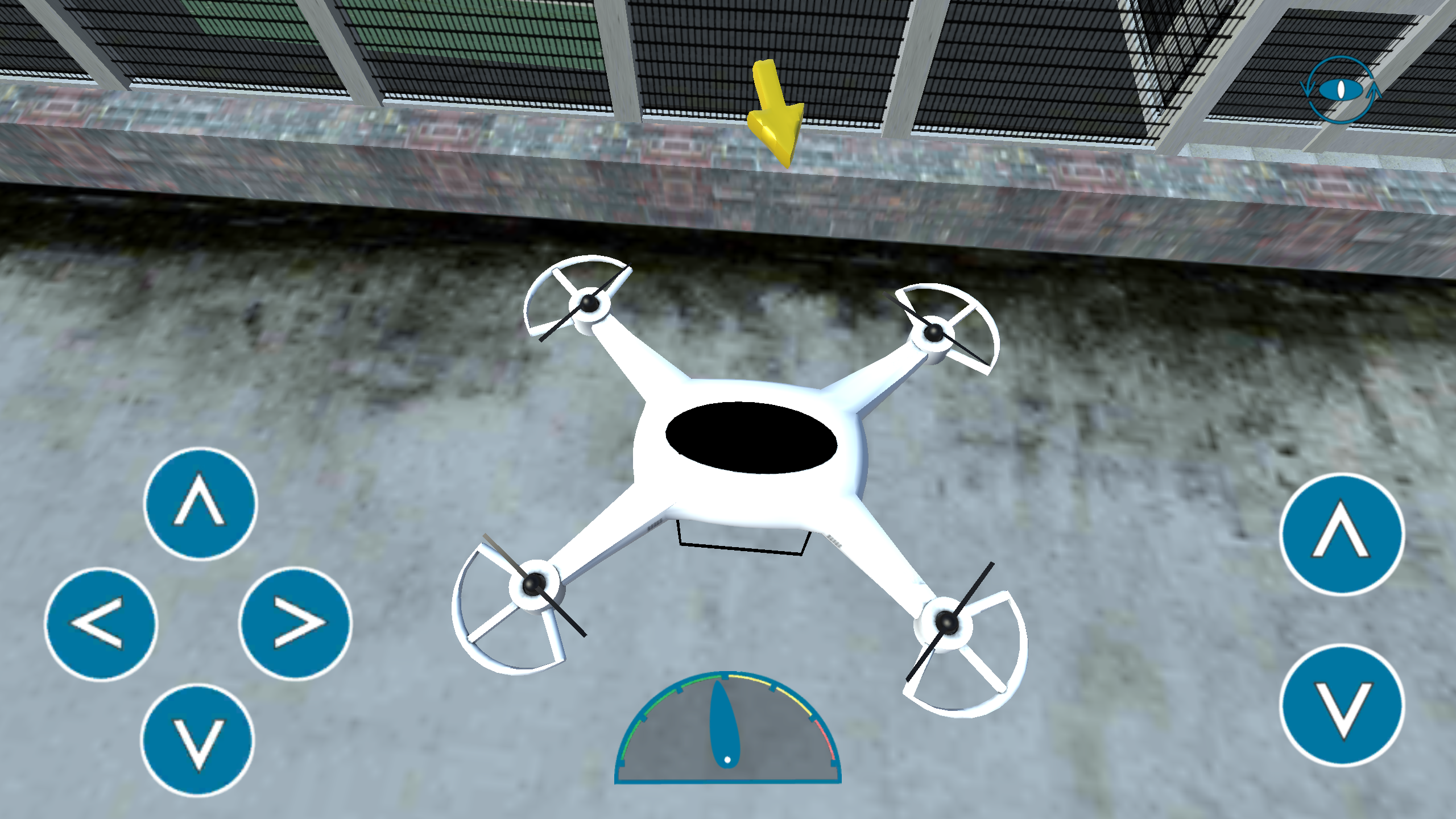 As you progress through the levels and stages, you accumulate currency. This currency can be used to unlock more drones, or refill your stamina. Available drones for purchase come with specific statistics including handling, speed, altitude and acceleration. Each drone can be purchased for a set price of in-game currency. The more expensive drones provide higher stats.
Stamina is used to play through a level. You are given five stamina in the form of bars on a battery, similar to what you see on a phone's battery level. Each play through costs one bar of battery, but stamina can be refilled using the in-game currency, real-world money or by watching adverts.
Depending on what difficulty setting you choose to play on, you might find yourself churning through battery relatively quickly.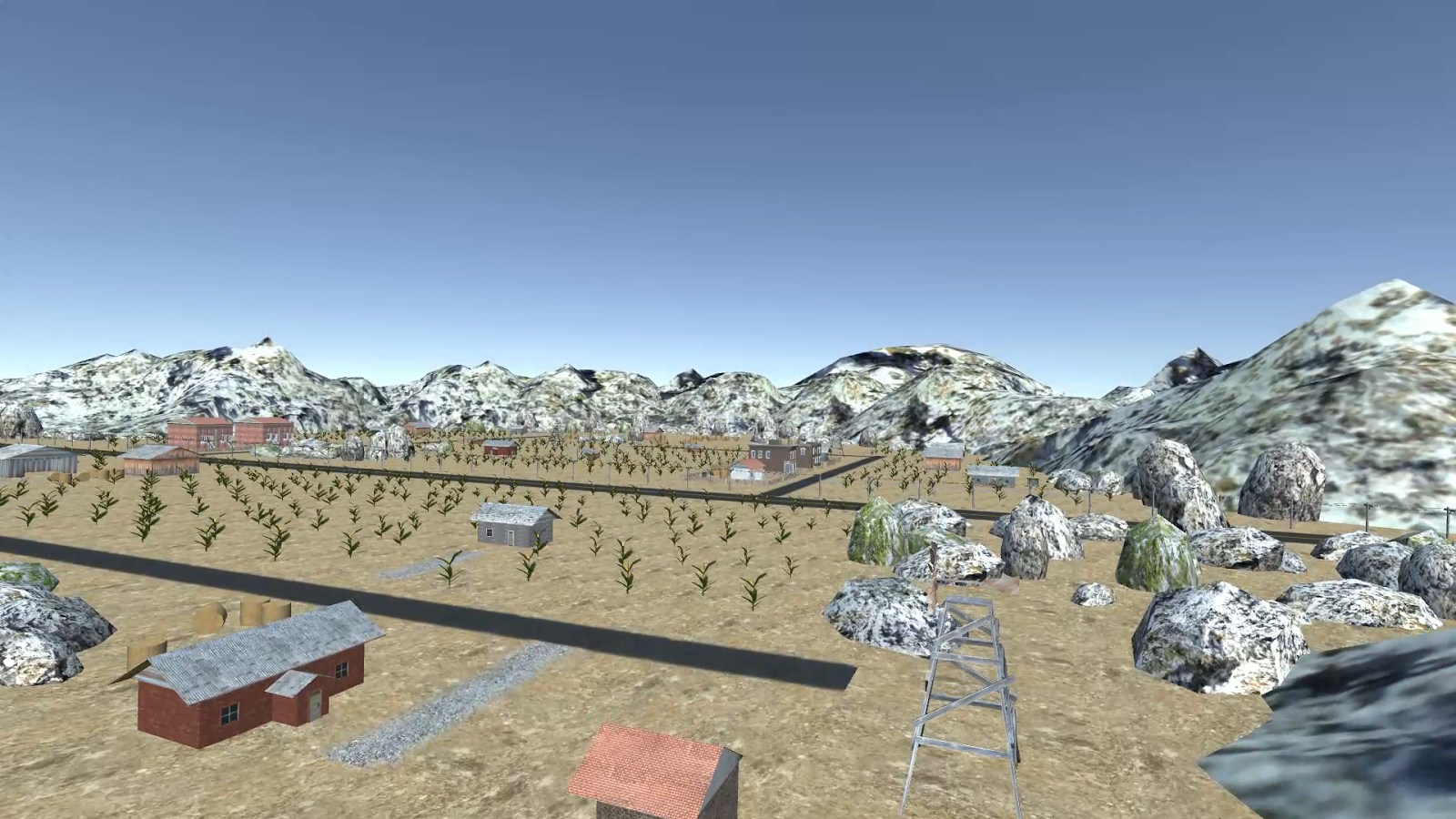 With three difficulty settings: Beginner, Advanced and Expert, you will have different types of hindrances thrown at you. For example, playing on Expert mode will add in gusts of wind to blow you off course. Very similarly to real-life, you'll find yourself having to correct your speed and trajectory whenever you are blown astray.
At the moment there are three different environments to fly around in: Industrial which has you flying around factories and shipping containers, Mountains which has you navigating rocky terrain, and City which places you among tall buildings with plenty of obstacles in your way. Each environment has over ten landing points each, providing plenty of places to fly. The environments are nicely thought out and will challenge you to no end.
Final Thoughts
I'm always impressed with imaginative ideas indie developers come up with and Drone Lander has to be the most unique game I've played. Being able to take control of a flying drone and experience a virtual world gives a nice thrill similar to that you feel when flying a drone in the real world.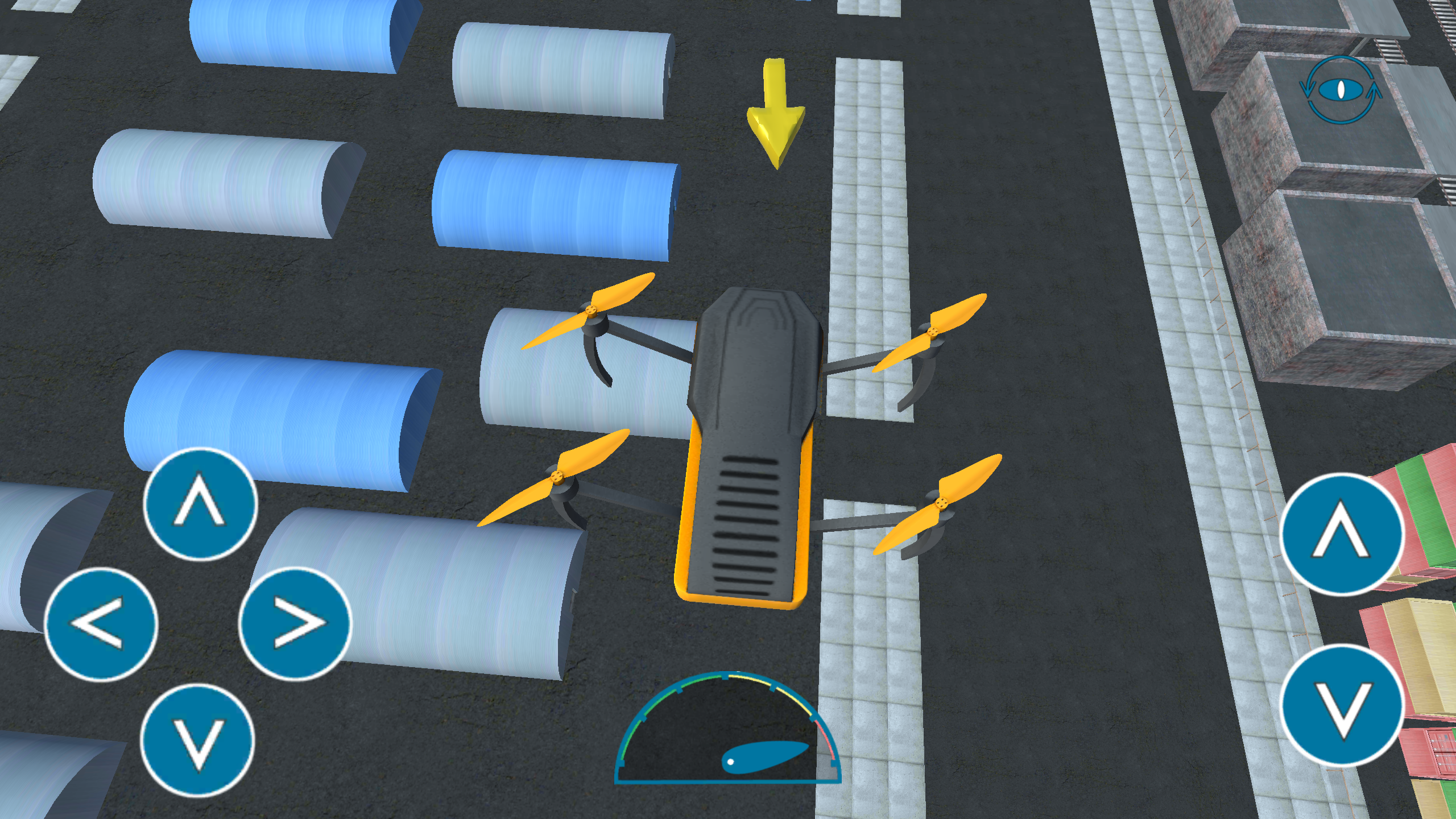 Being a free-to-play game, Drone Lander is a great play for those who like a challenge. The stamina system makes sense because if you had a drone out and about in the real world, you'd be having to stop every now and then to let it recharge. Drone Lander could even possibly be used as a practice app for controlling the real thing.
I urge you to download Drone Lander and support the developer, as I feel there is plenty to come from Sysreb.
Score

4 stars – a most imaginative idea that really feels like you're flying a drone


Pluses:
Large environments to fly around in with plenty of challenging obstacles
Flight physics feel very realistic
Aiming for speed bonuses provides plenty of replayability

Minuses:
Succeeding in a level uses up stamina
[schema type="review" url="https://play.google.com/store/apps/details?id=com.sysreb.DroneLander&hl=en" name="Download Drone Lander" description="If you have piloted a drone via camera remote control, you'll probably understand the fun of bringing your flying friend down to Earth safely. Drone Lander provides a very realistic drone landing experience with plenty of places to fly around in. Challenge yourself as you take to the skies in one of many drones and see how quickly you can safely land." rev_name="Drone Lander Review" rev_body="Being a free-to-play game, Drone Lander is a great play for those who like a challenge. The stamina system makes sense because if you had a drone out and about in the real world, you'd be having to stop every now and then to let it recharge. Drone Lander could even possibly be used as a practice app for controlling the real thing." author="GameReviews AU" pubdate="2016-11-03″ user_review="4″ min_review="1″ max_review="5″ ]