Crime doesn't pay. But in games, it can certainly pay off! Gangster League – The Payday Crime puts you in the shoes of a civilian as you try and become a super robber. Defeat enemy gangs, fend off oncoming police and upgrade you, your car and your lackys on your path to power and success. Read more in our Gangster League – The Payday Crime review below!

Platform Used For Gangster League – The Payday Crime Review: Samsung S7 Edge
Developer: MOSTCORE
Genre: Idle game, Action, Shoot 'em up
Recommended If You Like: Mob Wars, Mafia Farm
Price: Free to play with in-app purchases
Rating: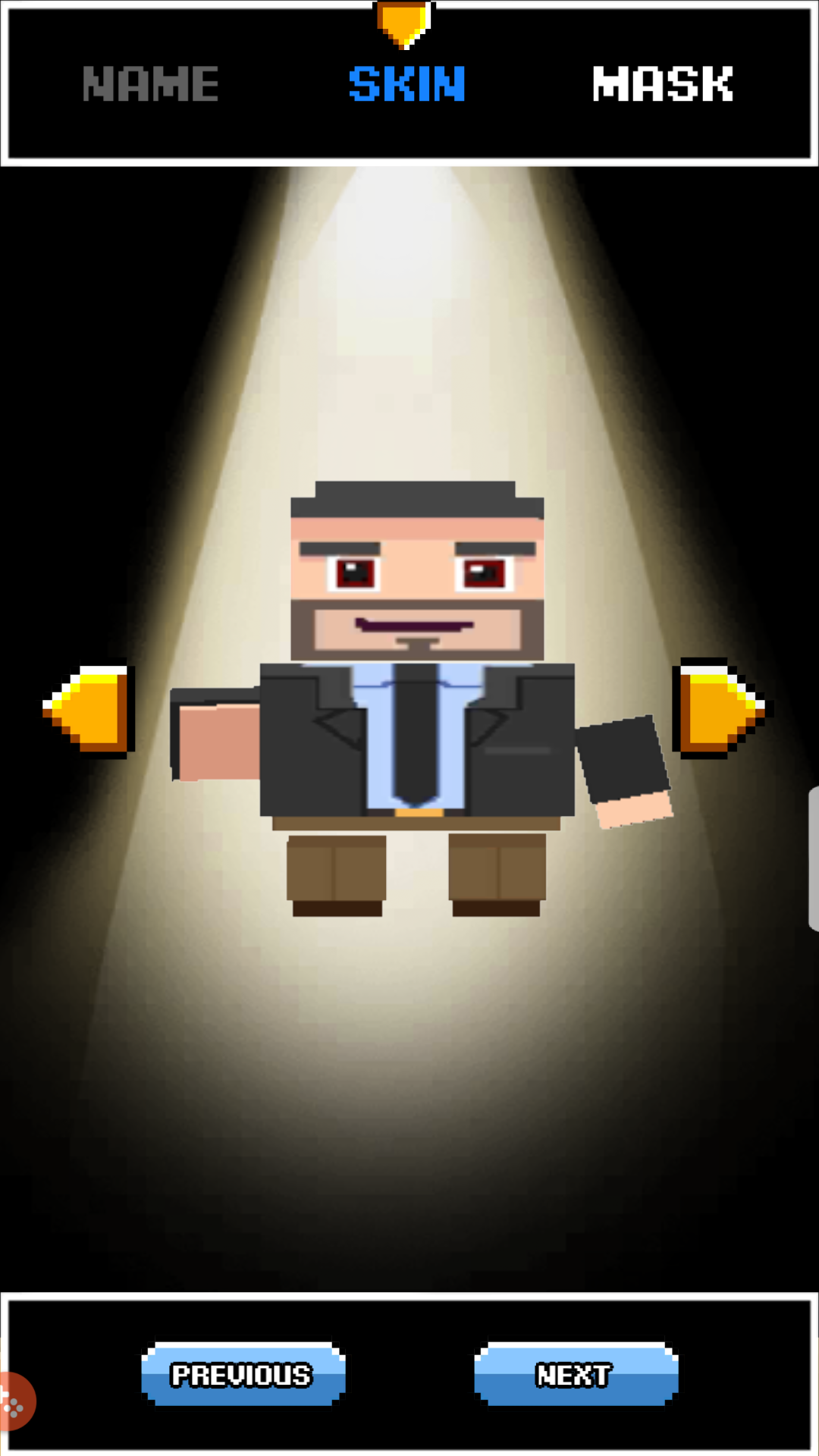 Gangster League – The Payday Crime is the first gangster-style game this gamer has played. But I couldn't resist when I saw the cute 3D graphics and intriguing gameplay.
To start off the game, you create your character via various customisation options. Change your character's skin type and pick out a mysterious mask to conceal your identity on your path to becoming the world's greatest robber. After you've made your character look how you want them to, the game begins.
Being guided through the beginning of the game via a tutorial that concisely explains what you are doing and how to do it, you'll quickly pick up on how the game plays. Basically you start off by driving around the city in a car and hop out every now and then to take out enemies with your equipped firearm.
The gameplay is automatic so you don't have to worry about choosing where to drive, all you have to do is target whichever enemy you want and activate your skills. As you drive around each city, you'll engage combat three times. After every third level you'll face off against a boss enemy. These boss fights need to be initiated by tapping a button at the top of the screen. If you choose not to face off against the boss just yet, you can keep driving around fighting enemies.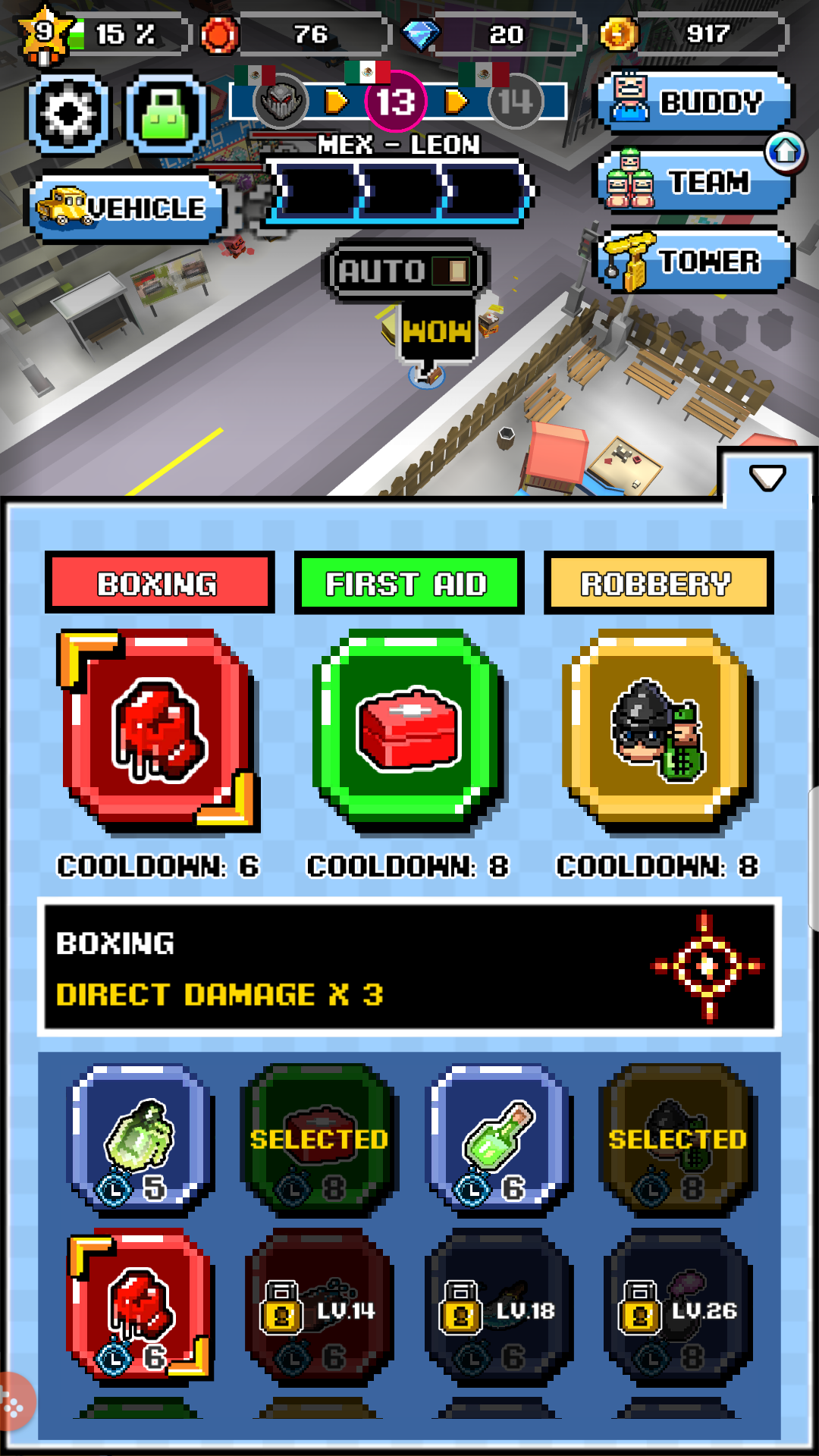 After you've defeated five lots of foes, your wanted level will rise to the point where the police come out and try to stop you. These fights add a little bit more challenge to the game which is great to see.
Skills come in the form of things like area of attack abilities, healing and damage increasing powers. Activating a skill will put said skill on a cooldown timer, so you can't just throw grenades willy-nilly. You'll have to plan which attacks you want to use and when they should be activated. My favourite skill I've come across so far is the poison cloud one that deals damage over time to all enemies. Being able to heal up is also a great one to keep in your arsenal. That being said, your character will automatically heal every time you get back in your car.
You can only have three skills equipped at a time, but you can customise what you are using whenever you want. Weapons, head-gear and backpacks can also be changed to increase your damage and overall robbing power.
And yet another piece of customisation comes in the form of your car. There are heaps of different vehicles to unlock as your character levels up and each grants different effects such as increasing your attack and letting you hire extra buddies to take along with you.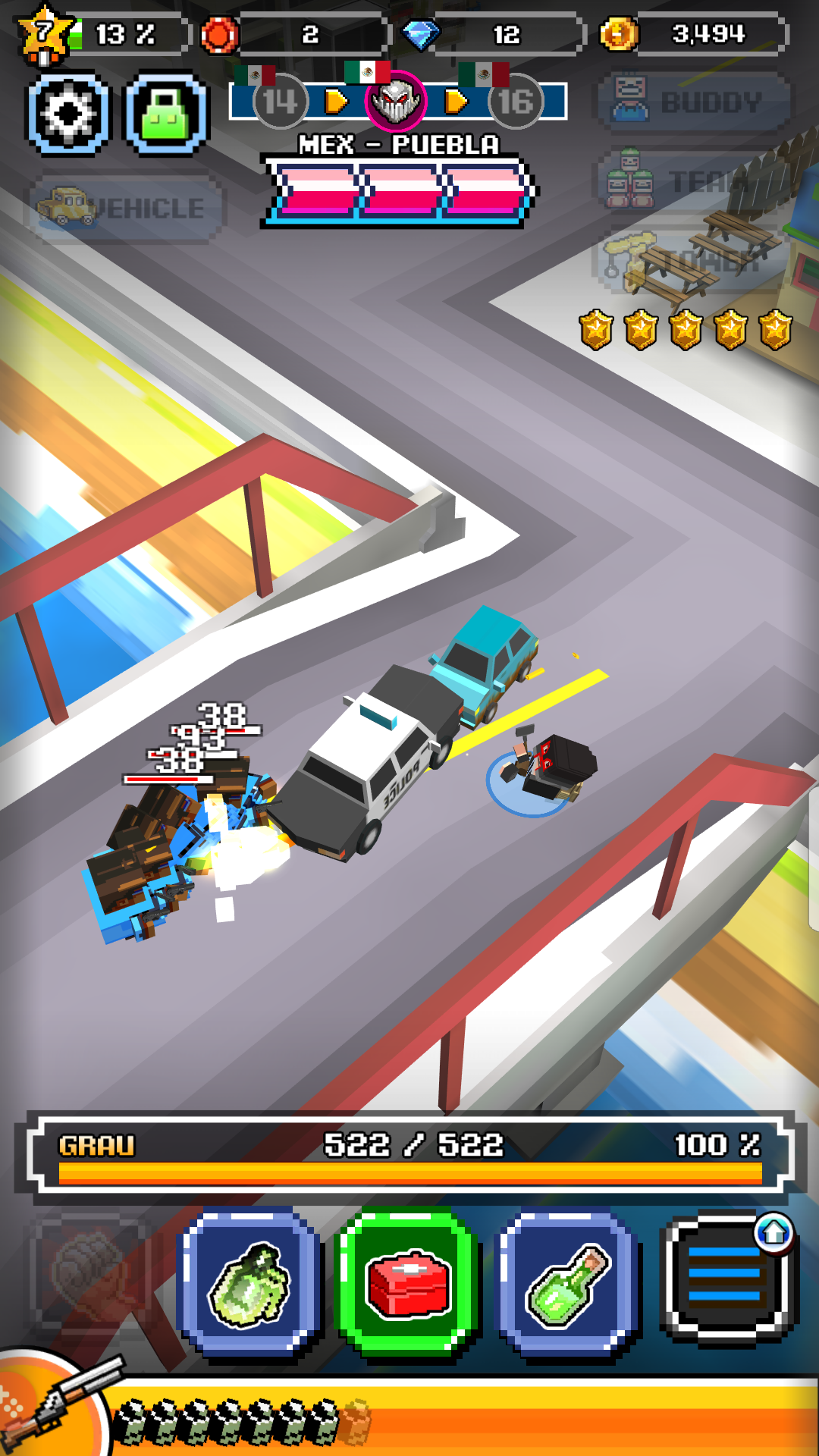 These buddies help out by attacking the enemy with their own arsenal of firearms. Also, each buddy can be levelled up by spending in-game currency. Weapons, head-gear and backpacks can also be upgraded to make them become more powerful.
After a bit of playing, you'll gain access to your very own tower. This tower can be built up to the sky, and each floor you choose to build will enhance your abilities. For example the Firearms room increases your character and buddies' attack power. Another thing you can do from  the tower is fly to the first city to reset your progress and earn some extra currency. By going back to the first city you'll essentially start the game again from level one but you'll get to keep all of the equipment and buddies you've previously acquired, so you'll start off with a great advantage. The currency you gain from going back to the first city lets you build more floors for your tower.
Being an idle game, your character will keep fighting when you're offline. So when you open up the app again after having it closed for a while, you will have earned yourself a good little amount of XP and money to spend on you and your buddies.
Aesthetic Charm
The graphics in Gangster League – The Payday Crime are really quite endearing. Adopting a top-down, isometric view with 3D graphics, everything looks really smooth and detailed. And with music and sound effects that are quite easy to listen to and match everything perfectly, you're not really going to find yourself disappointed with this aspect of the game.
Final Thoughts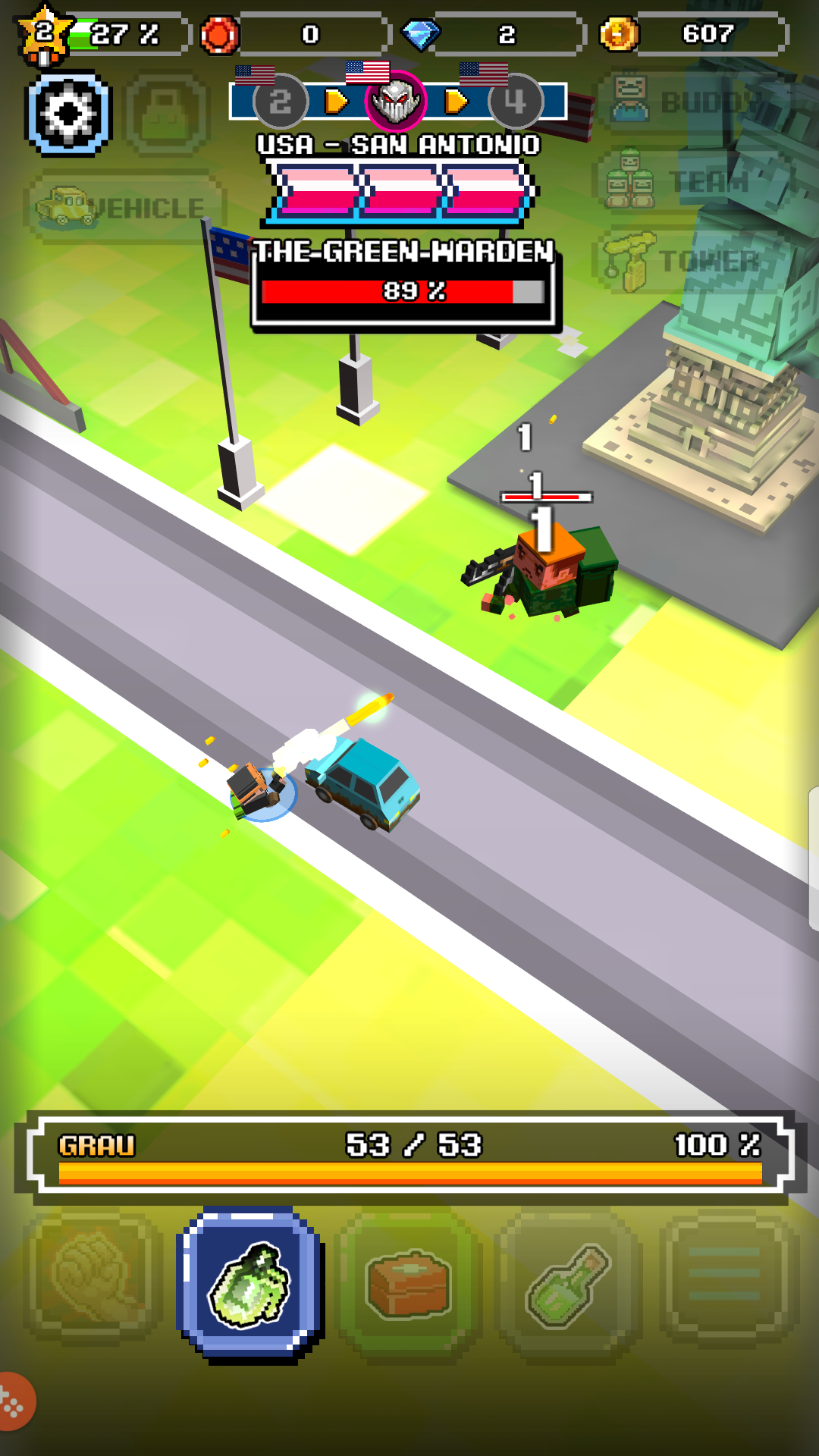 Gangster League – The Payday Crime is a surprisingly good idle game. The gameplay is simple yet addictive, skills are great to use and provide a satisfying advantage over your enemies. Unlocking new buddies, cars, weaponry and equipment provide a goal to always work toward and the bosses mix up the gameplay very nicely.
The 3D cube-style graphics are great to watch and all of the different vehicles you can unlock look great and provide some awesome extras.
If you're looking for something with plenty to unlock, an ongoing challenge and doesn't require much attention, playing Gangster League – The Payday Crime could be right up your alley. So put that mysterious mask on, conceal your identity and start your adventure of becoming the world's greatest robber!
Gangster League – The Payday Crime Review Score

4 stars – an addictive, non-stop, action-packed ride through cities around the globe


Pluses:
Incredibly addictive
Plenty of customisation in the form of how your character looks, what car you drive around in and skills galore
Cute 3D graphics
Did I mention skills galore?

Minuses: