Stronghold2D is an atypical type of tower defence game. Taking a more offensive path through it's gameplay, this diamond in the rough created by game developer Hunter Long all by himself, provides plenty of building and cannons to build in order to take down your opposition. Read more in our Stronghold2D review below!

Platform Used For Stronghold2D Review: Samsung S7 Edge
Developer: Hunter Long
Genre: Indie, Tower Defence
Recommended If You Like: Worms, Angry Birds
Price: Free to play
Rating: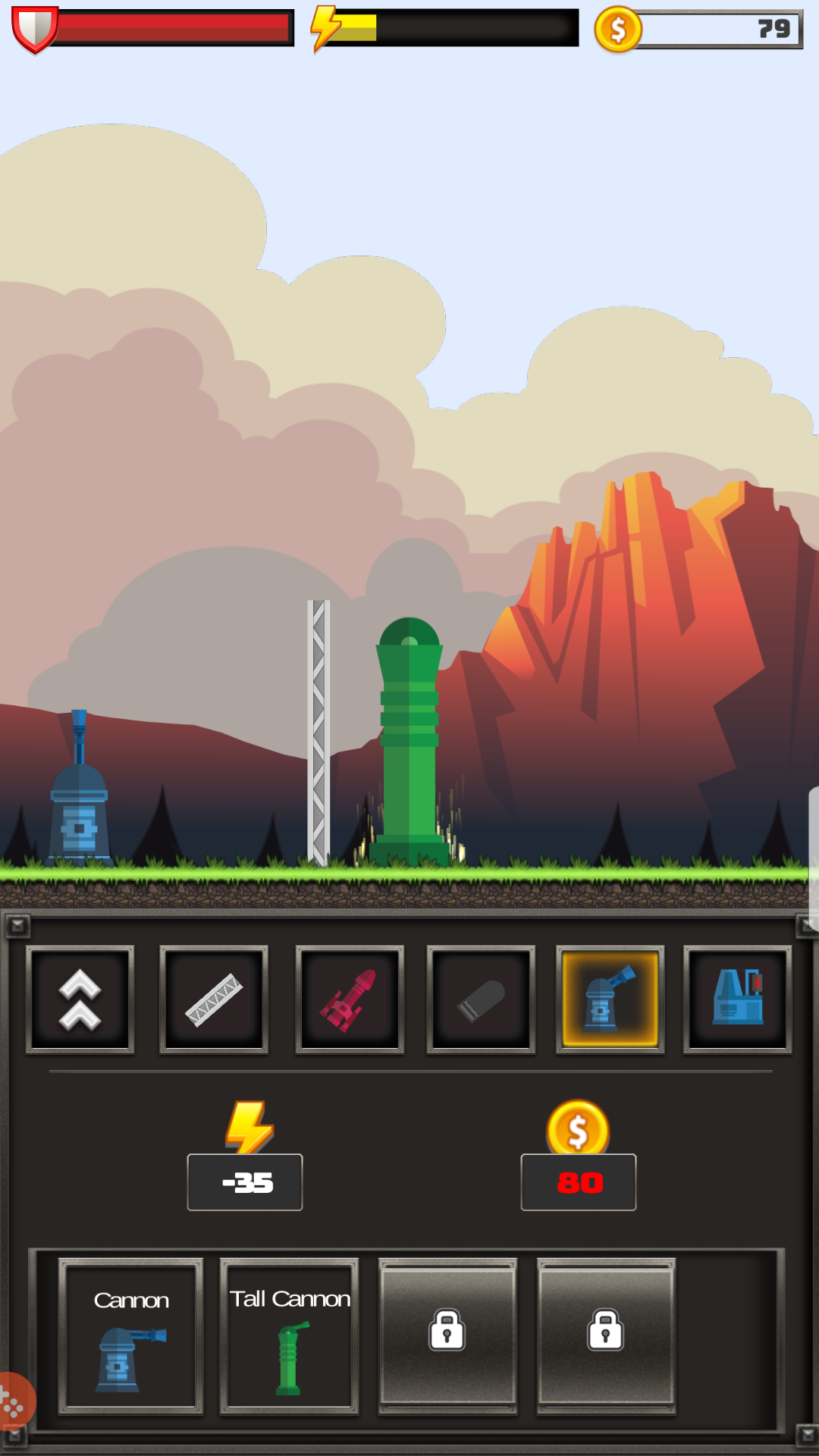 When one thinks of the tower defence game genre, the mind immediately goes to games that have you building defensive towers in order to protect your base against oncoming waves of enemies. In Stronghold2D, the concept is turned on it's head as you still need to adopt the concept of protecting your base, but at the same time focus more on building a strong offence to decimate your opponents base.
Playing Stronghold2D can feel a bit daunting to some, but personally I prefer the way it doesn't baby you and take your hand through every little detail. Learning how to control the game yourself and make the most of every building at your disposal is a satisfying endeavour. The fifteen levels currently playable are enough to help get your mind around the best strategies to adopt, and put them to use online against other players' pre-made strongholds.
For those looking for some tips on how to play the game, here's a little run-down on what to do. The main aim of the game is to protect your main building. If that gets destroyed, you lose the match, so make sure to utilise every building at your disposal effectively. To place a building down, simply select the building you wish to purchase and slide your finger left or right to control where the building will be placed in your stronghold. You'll need to make sure you have sufficient energy and money to purchase the building first so it's best to start off with a couple of gold mining buildings and power plants. As you start building higher tier buildings, more cannons and buildings will unlock for your use.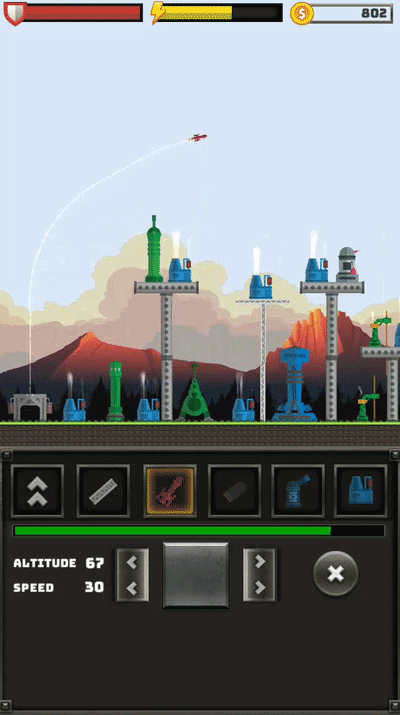 Once you're happy with the amount of income you're generating, it's time to start working on your defence and offence. Cannons are your main line of offence and come in heaps of variations from short-range cannons to missile launchers. A good idea for defending your stronghold is to construct metal beams that can entirely shield your main building. Obviously these frames are not invincible so keep an eye on their integrity as your opponent begins their assault.
Cannons can be loaded with heaps of different ammunition such as long-range bullets, tri-shot bullets, EMP rounds and more. When you have a cannon constructed, to fire it, simply tap the cannon you wish to control and start purchasing bullets for it. In order to aim, use the left or right rotation buttons and press the button in the middle of the rotation controls to fire. Unless you're a professional at aiming cannons in this way, there is going to be quite a bit of guessing and checking before you're able to successfully land shots on your opponent's main building. Once your cannons start landing shots directly onto that building, keep your ammunition stocked up and fire, fire, fire! Just be sure to keep an eye on your own main building's health.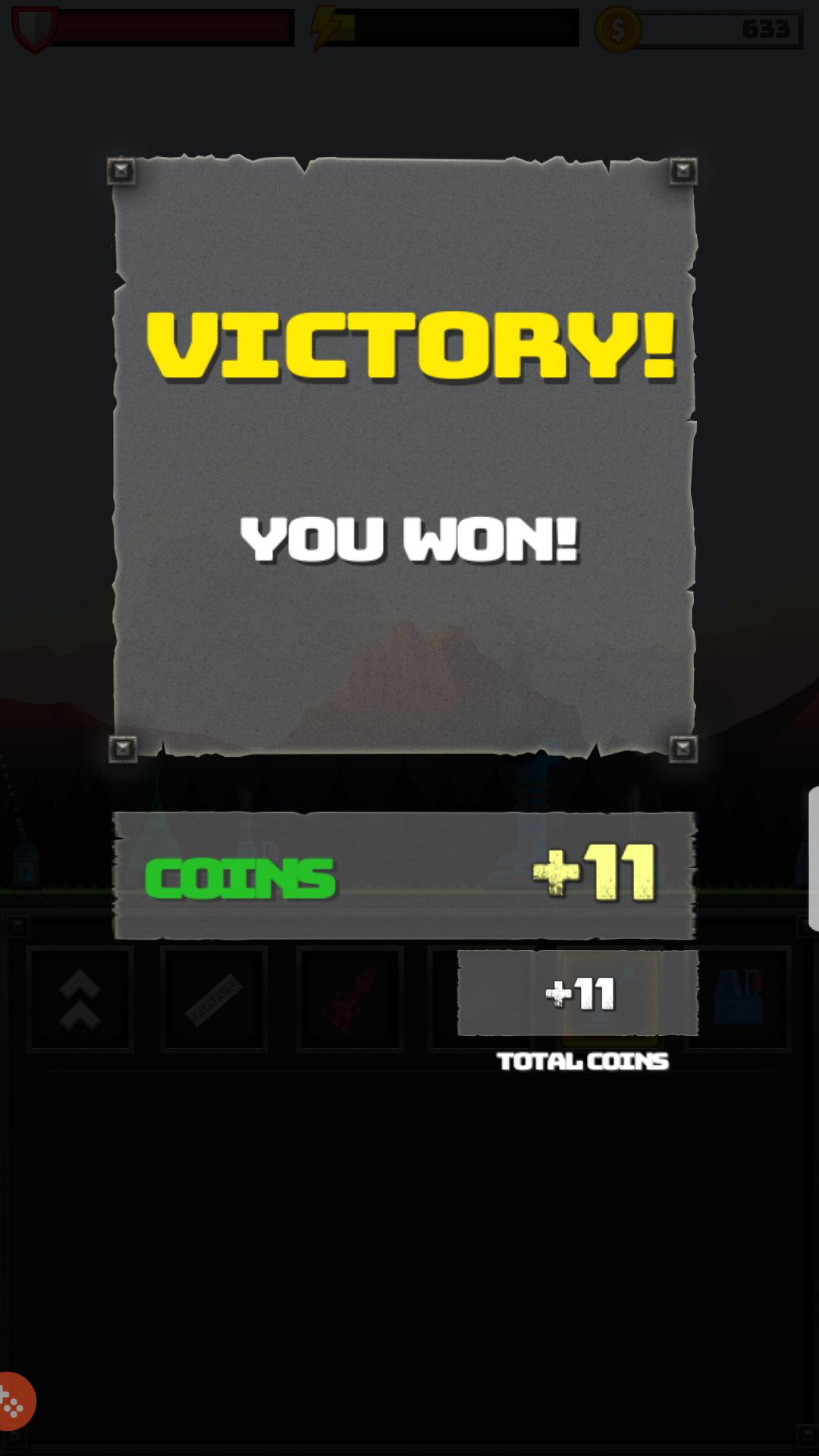 The fifteen single-player levels are more than enough to help you fully understand the intricacies of Stronghold2D, but when you feel you've got some good strategies under your belt, it's time to tackle the multiplayer aspect of the game. In multiplayer mode, you can:
setup your own stronghold for opposing players to take on
research skills using coins you earn from winning matches which provide advantages such as cutting the time it takes to generate income, increase your building area etc.
engage other player's bases and try to destroy them
customise your profile picture
chat online
When you fully get to grips with Stronghold2D, it becomes an incredibly addictive game that you can enjoy playing over and over again. The enemy A.I. don't pull any punches and taking on other players online lets you truly test out your skills.
Aesthetic Charm
Moving away from a graphically-intense style of design, Stronghold2D eases off on high-def graphics and battery-draining effects. Instead it opts for a simplistic and charming 2D style. However, the graphics are nowhere near being overly simplified. Each building is creatively designed and the environmental graphics are sophisticated and pleasing to the eye.
Final Thoughts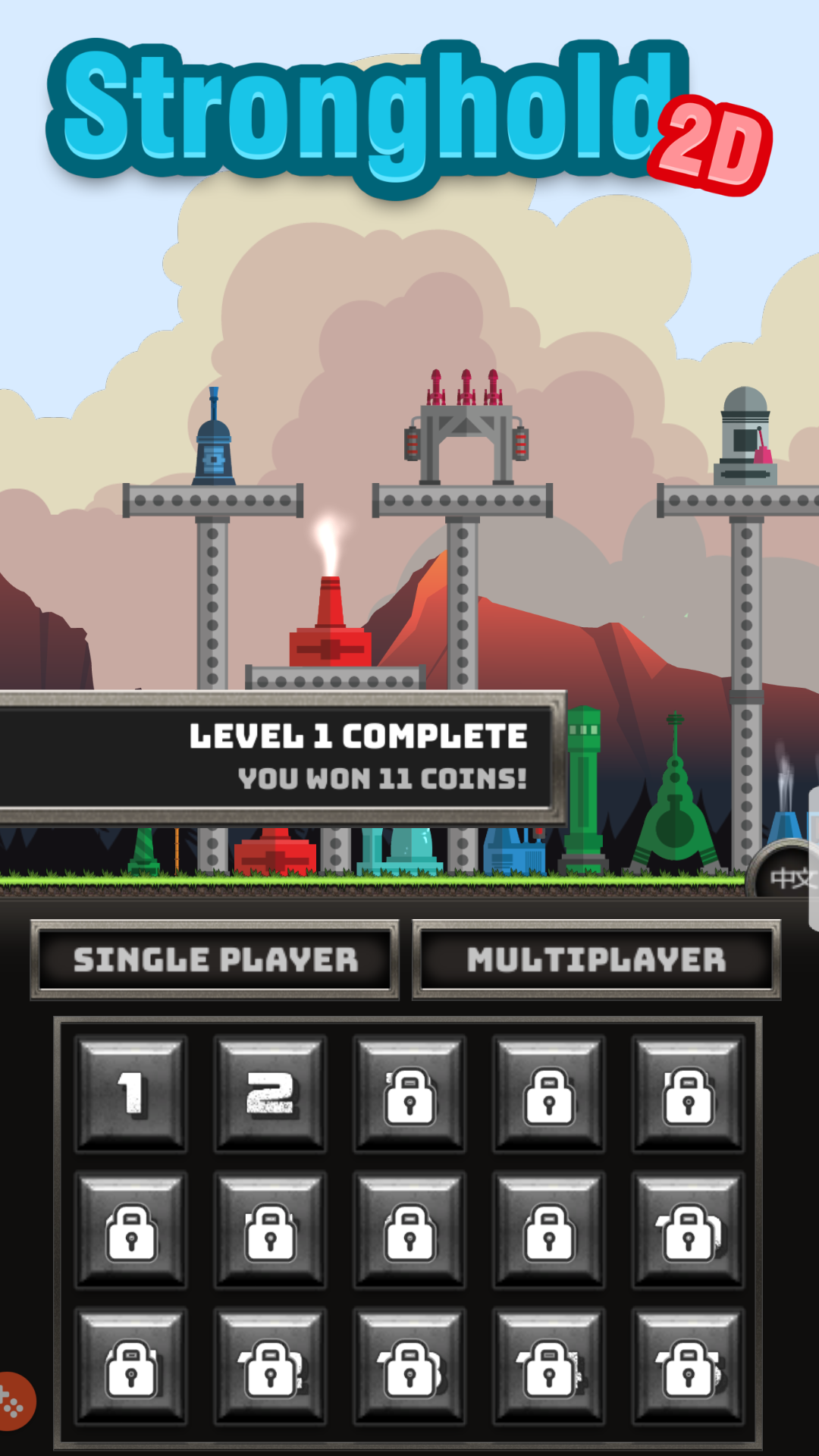 Hunter Long has done a superb job creating Stronghold2D and it's even more impressive when you take into consideration that he is the sole developer of the game and put together the artwork himself! And knowing it was a successfully crowdfunded game, it's no surprise to see that the gameplay is solid and challenging, the graphic design of the game is definitely attractive and having so much control over how you build your stronghold lets you experiment to your hearts content.
Supporting indie developers is key to helping out the game development scene. And when a game as charming as Stronghold2D becomes available, it just goes to show that indie game developers are still going strong.
Stronghold2D is completely free to download and play and there are absolutely no ads to be seen anywhere. If you're looking for a satisfying indie game to sink your teeth into and enjoy getting absorbed into a good old tower defence game, Stronghold2D may very well be what you're after.
Stronghold2D Review Score

4 stars – a challenging, enjoyable and unique tower-defence kind of game


Pluses:
Plenty of buildings to unlock
Ability to create your own stronghold to defend against other players online
Simple, straightforward graphics
Different ammunition types makes for strategic decisions
Doesn't hold your hand (if you prefer to learn by yourself)

Minuses:
Doesn't hold your hand (if you prefer to be led through the gameplay mechanics)