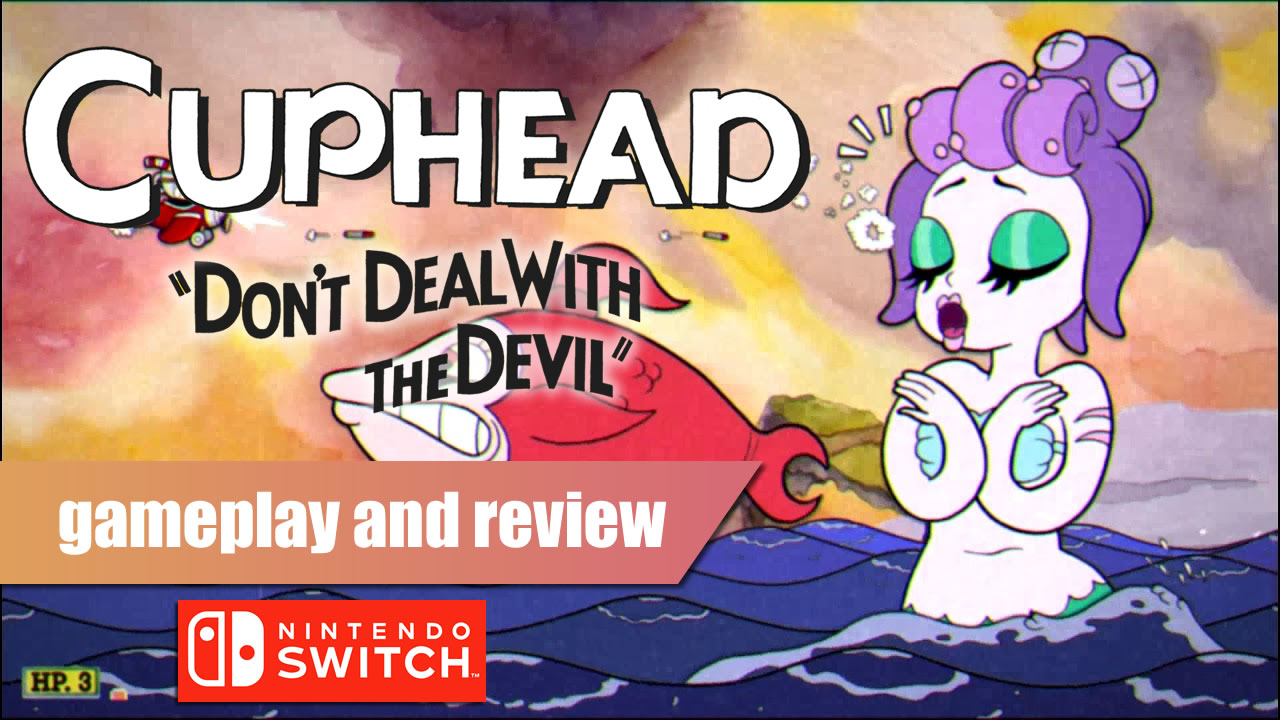 I'm not one to jump on the bandwagon so when I heard about Cuphead coming to Nintendo Switch, I very warily thought whether I should review it or not. Having taken the plunge and played it, I'm so glad I did! Check out our Cuphead gameplay and review below to see if it's the game for you!

Platform Used For Cuphead Gameplay and Review: Nintendo Switch
Developer: Studio MDHR
Genre: Side-scrolling shooter
Rating:

Cuphead Gameplay and Review on YouTube
The graphics are gorgeous, the style is deliciously nostalgic and the gameplay is brutal. Thankfully not brutal to the extent you rage quit. Ok maybe I rage quite a couple of times… but I couldn't stop myself from going back for more! Cuphead is as good as everyone says it is.
Make sure you check out our Cuphead gameplay and review video above and if you like it, go on and check out the game via the links at the top of this page!
Also, please like, share and subscribe to our YouTube channel.
Cuphead Score

5 stars – beautiful, challenging and so incredibly addictive


Pluses:
Graphic style is nostalgic and beautiful
Gameplay is intense in a super fun way
Character upgrades are extensive and rewarding

Minuses: