To go with our latest review of In Verbis Virtus, the lovely people at Indomitus Games have allowed us two Steam keys to give away to a couple of luck people! You'll really want to check out In Verbis Virtus because it lets you geek out to the max by casting spells using your own voice. It's an incredibly awesome concept and Indomitus Games have done an amazing job putting the idea into game form. Scroll down to enter our In Verbis Virtus Steam key giveaway!

Congratulations to @matrizzt and @cretzel11 on winning our In Verbis Virtus Steam key giveaway! Have fun guys!
A Little Gist About In Verbis Virtus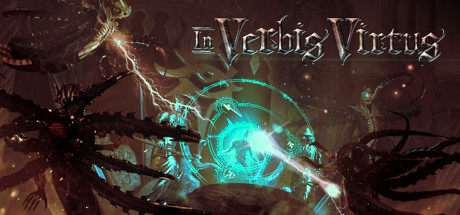 In Verbis Virtus throws you into a lost temple full of puzzles, monsters and magic.
Played from a first-person view, you must navigate tunnels, locked rooms and more, with the help of spells that you cast by using your own voice.
Obviously you'll be needing some kind of microphone to play, but boy is it worth it! The inner geek in me absolutely loved the experience of running around casting spells at will with my voice.
At first you might feel a bit embarrassed to be talking to your computer, but as you progress, everything will start to feel normal.
To read our review, please check out the link below.