A visually stimulating world packed full of jaw dropping moments thanks to the incredible character acting and voice acting. You'll never be left wanting from the moment you watch the first cut scene to the explosive final moments of your journey. The islands are teeming with enemy bases to commandeer, rare animals to hunt down and sights that will keep you enthralled for hours on end.
Platform Used For Far Cry 3 Review: Dell XPS 17, Intel i7 2.00GHz, 8GB Ram, GeForce GT 555M 3GB
Developer: Ubisoft
Genre: Open World FPS/RPG
Rating:


You are tasked with playing the role of a young, extremely energetic man named Jason Brody. You find yourself and 6 of your family members/pals trapped on a fictional island called Rook Island which is situated near Papua New Guinea. The island is chock full of wild life, pirates, exotic plants, hidden caves, waterfalls and small villages to name just a few attractions. Rook Island is completely at your disposal pretty much from the get-go. It's up to you to decide how you utilise it.
Intense Intro
Far Cry 3 begins with you and your friends having an awesome holiday together, frequenting bars, beaches, getting into fights and eventually being convinced to undertake the bright idea of skydiving. Accompanied by M.I.A.'s Paper Planes, you are shown a montage of the Brody Bunch & co. having fun and then hurtling through the skies in skydiving gear. Just as you think you're about to see your group land, the footage you have just been watching is revealed to have been playing on a phone in front of your face. A young, sunken eyed, scar-faced man with a mohawk and red clothing is shown to be the one who has been dangling the video through the bars of your cage for your viewing. As Jason Brody, you look around the cage you have been confined to and see your older brother Grant tied up to one of the pieces of bamboo which structure the cage.
The foul mouthed pirate then goes on to give one of the best acted scenes in computer game history, forcefully instructing you and Grant that he's the one in charge and that he's planning on ransoming you for a handsome profit. After being called away by another pirate, you learn that your captor is named Vaas (superbly acted and voiced by Michael Mando). Vaas leaves you and Grant in your cage but Grant, having been in the US Army Reserves, proves his resourcefulness by escaping from his bonds and moving over to free your own hands.
From here you both go on to make a daring escape through the pirate village and at the same time become acquainted with the controls of the game. Having reviewed Far Cry 3 on a PC I can say that the controls are as intuitive as you could hope.
I won't go on to reveal anything else that transpires during this introduction to one of the most awe-inspiring games you'll have played, but I will go on to detail the features of Far Cry 3 that make it such an excellent experience.
Gameplay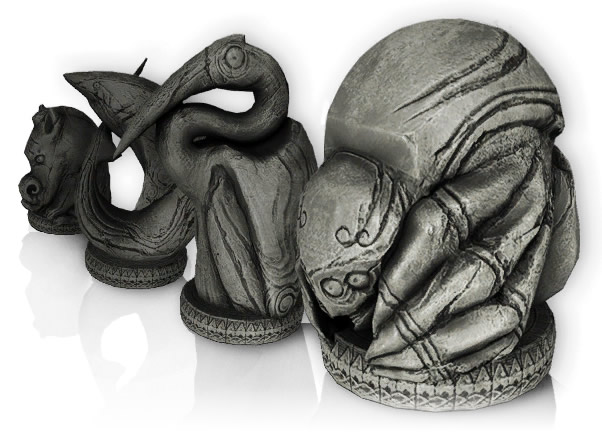 Far Cry 3 is littered with gun fights, vehicle races, treasure hunts and a plethora of other fun features that will keep you occupied for hours. To progress through the story line, you are presented with a yellow exclamation mark on your map indicating where to go or who to talk to in order to move on to the next part of the game's wild adventure.
For those who prefer to whiz through the game without looking back, you could easily finish Far Cry 3 in around 15 hours. For completionists you'll be pleased to hear that there's a generous provision of side missions to extend the game's value past 30 hours. I personally took my time by enjoying every single moment and finished the game in 49 hours. It could easily have been more if I decided to collect every treasure, relic and get a high score in every trial.
Speaking of side missions, you have many options to choose from…
Continue reading on the next page…
[schema type="review" url="http://store.steampowered.com/app/220240″ name="Download Far Cry 3″ description="A visually stimulating world packed full of jaw dropping moments thanks to the incredible character acting and voice acting. You'll never be left wanting from the moment you watch the first cut scene to the explosive final moments of your journey." rev_name="Far Cry 3 Review" rev_body="Definitely one of the games that I will remember for a very long time." author="GameReviews AU" pubdate="2015-10-03″ user_review="5″ min_review="1″ max_review="5″ ]